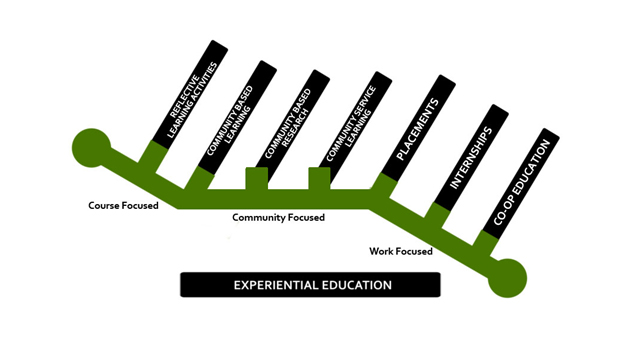 Experiential Education (EE) is "an approach to learning that bridges theory and practice by providing students with concrete applied practical experiences and then helping them to reflect on their experiences using the theoretical knowledge they have learned" (York University's White Paper Companion, 2010:38).
Experiential Education gives students the opportunity to apply what they learn in real world settings. These experiences include course focused activities such as laboratory research or community focused projects within schools, hospitals, community health centers, grass roots organizations and recreation centers, in both Toronto and York Region,  through a collaborative approach.
Do you have questions? Ideas? Send us an email, or set up a meeting to discuss (available Monday to Thursday).