Melody Wiseheart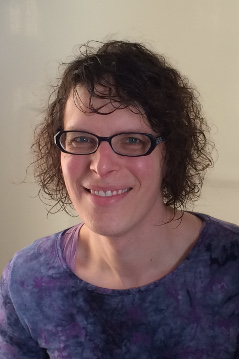 Locations / Contact Info:
242 Behavioural Science - BSBKeele CampusPhone: 416 736 2100 Ext. 33266
Email address(es):
Web site(s):
Faculty & School/Dept.
Faculty of Health - Department of Psychology
Degrees
PhD - 2001
University of Illinois at Urbana-Champaign
Psychology
BS - 1995
Vanderbilt University
Psychology
Biography
Melody Wiseheart heads the Cognitive Flexibility Lab at York University. We study how cognitive flexibility and executive function change across the lifespan. We develop and validate tools for teachers that are based on cognitive psychology principles.
Selected Publications
All publications can be downloaded at http://www.yorku.ca/ncepeda/publications.html
Spacing Effect: Kapler, I. V., Weston, T., & Wiseheart, M. (2015). Spacing in a simulated undergraduate classroom: Long-term benefits for factual and higher-level learning. Learning and Instruction, 36, 38-45.
Technology and Education: Sana, F., Weston, T., & Cepeda, N. J. (2013). Laptop multitasking hinders classroom learning for both users and nearby peers. Computers and Education, 62, 24-31. http://www.yorku.ca/ncepeda/laptopFAQ.html
Music Training: Moradzadeh, L., Blumenthal, G., & Wiseheart, M. (2015). Musical training, bilingualism, and executive function: A closer look at task switching and dual task performance. Cognitive Science, 39, 992-1020.
Cognitive Flexibility and Executive Function: Deák, G. O., & Wiseheart, M. (2015). Cognitive flexibility in young children: A general or task-specific capacity? Journal of Experimental Child Psychology, 138, 31-53.
Supervision
Currently available to supervise graduate students: Yes
Currently taking on work-study students, Graduate Assistants or Volunteers: Yes
Available to supervise undergraduate thesis projects: No
Current Research
If you would like a position in the lab, please see http://www.yorku.ca/ncepeda/positions.html
Current graduate student projects:
Tina Weston: Spacing effect theory in younger and older adults
Annalise D'Souza: Task switching, bilingualism, and socio-economic status
Joel Katz: Spacing effect and song learning in musicians
Katie Matthews: Visual art training intervention for Alzheimer's disease
Vanessa Foot: Spacing effect and critical thinking in children
Fenote Girma: Yoga training intervention for chronic pain