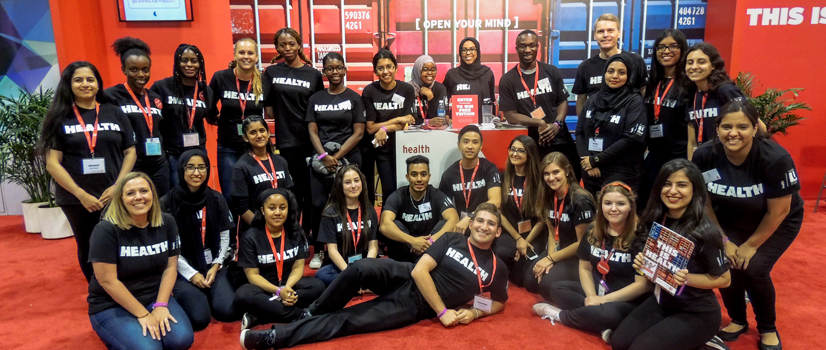 The Student Health Ambassador at York (SHAY) program provides you with a volunteer opportunity to enhance your personal, professional, organizational and leadership skills and take an active part in university life while participating in Faculty of Health recruitment initiatives.  If you are a current Faculty of Health student entering your second year or higher, are enthusiastic about your degree program and enjoy interacting with people, then you will love being a SHAY.
Applications for the SHAY program are now closed. Please check back in April 2019.

SHAY Program Frequently Asked Questions
For more information contact:
Gwendolyn Gringhuis, Recruitment & Liaison Officer
gweng@yorku.ca
SHAYs attend York and Faculty of Health events (Ontario Universities Fair, Fall Campus Day, Experience York Day, Degree Program information evenings, etc..) and communicate their experiences and information about Faculty of Health degree programs and opportunities for students (e.g. courses, lab work, field placements, research, student clubs, varsity sports, etc.) to prospective students and their parents.
The SHAY team consists of students from second to fourth year from the five degree programs within the Faculty of Health. These students have excellent communication and interpersonal skills, are ambitious, proactive, and driven toward making a difference in the world. Through their experience as students at the Faculty of Health and the York community they play an integral role in helping prospective students determine why York and the Faculty of Health is the ideal place for them to pursue their post-secondary education.
SHAYs earn reward points for every event they attend and those points translate into rewards ranging from certificates to a letter from the Dean, to great York apparel and gift certificates to the bookstore.