Experiential education (EE) is an approach to learning that bridges theory and practice. Students engage in concrete applied experiences and then reflect on their experiences using the theoretical knowledge they have learned.
Faculty members have the opportunity to further engage students and help deepen their understanding of course concepts.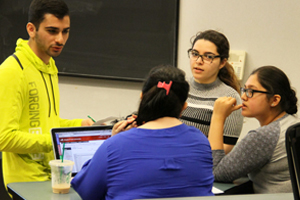 Students have the opportunity to engage in experiential education activities, within and outside the classroom, to broaden their experience and expertise.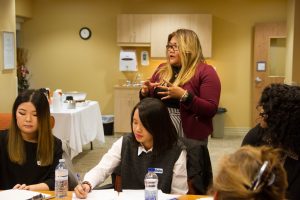 Community partners benefit from the skills and knowledge of talented and inspired students in the fields of Global Health, Health Policy and Management, Kinesiology and Health Science, Nursing, and Psychology.