Jennifer L. Kuk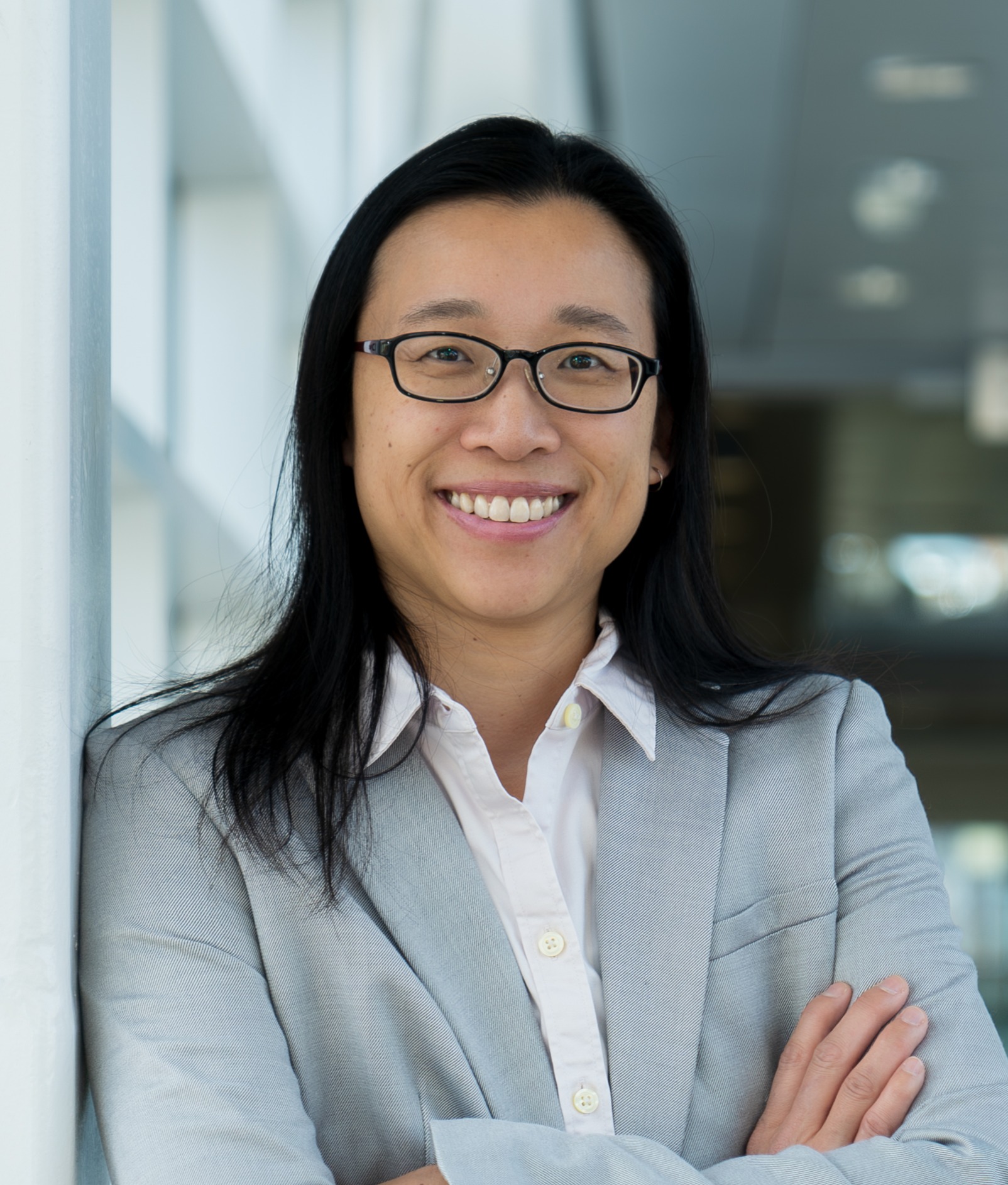 Locations / Contact Info:
2002 Sherman Health Science Research CentreKeele CampusPhone: 416 736 2100 Ext. 20080
Email address(es):
Faculty & School/Dept.
Faculty of Health - School of Kinesiology & Health Science
Degrees
PhD - 2007
Queen's University
Kingston
Selected Publications
1. Reddigan JI, Riddell MC and Kuk JL: Physical activity level is as critical as glycemic control in predicting cardiovascular death and all cause mortality in the US population (Diabetelogia – In Press).
2. Yates EA, MacPherson A, Kuk JL: Secular trends in the diagnosis & treatment of obesity among U.S. adults in the primary care setting (Obesity ­– In Press).
3. Taing K. Ardern CI, Kuk JL: Effect of the Timing of Weight Cycling and Weight Variability During Adulthood on Mortality Risk in Women (Obesity – Feb: 20(2): 407-413, 2012).
4. Wharton S, VanderLelie S, Sharma AM, Sharma S, Kuk JL: The short term effectiveness of a medically supervised, interdisciplinary program for obesity management in a Canadian setting (Canadian Family Physicians – Jan;58(1):e32-8, 2012).
5. Reddigan JI, Ardern CI, Riddell MC and Kuk JL: Physical activity and cardiovascular disease mortality: The influence of cardiometabolic risk factors (Am J Cardiology –Nov; 15;108(10):1426-31, 2011).
6. Kuk JL, Ardern CI, Church TS, Sharma AM, Padwal R, Sui X and Blair SN: Edmonton Obesity Staging System: Association with Weight History and Mortality Risk (APNM – Aug;36(4):570-6, 2011).
7. Dogra S, Kuk JL, Baker J, Jamnik V: Exercise is a sustainable intervention for improved asthma control in adults (Eur J Resp –Feb;37(2):318-23, 2011).
8. Reddigan JI, Ardern CI, Riddell MC and Kuk JL: Differences in the association between clinically relevant classifications of glycemia measures and all-cause and cardiovascular disease mortality risk (J of Diab Met –1:106, 2010).
9. Kuk JL and Ardern CI: Age and Sex Differences in the Clustering of Metabolic Syndrome Factors: Association with Mortality Risk (Diabetes Care – Nov;33(11):2457-61, 2010).
10. Kuk JL, Church TS, Blair SN, Ross R: Influence of Measurement Site on the Association between Visceral and Abdominal Subcutaneous Adipose Tissue with Metabolic Risk in Women (Obesity – Oct 18:1336-40, 2010).
11. Kuk JL, Ardern CI: Are metabolically normal but obese individuals at lower risk for all-cause mortality (Diabetes Care – Dec: 32(12):2297-2299, 2009).
12. Kuk JL, Ardern CI: The Influence of Age on the Association between Various Measures of Obesity and All-Cause Mortality (JAGS – Nov;57(11):2077-84, 2009).
13. Davidson LE, Hudson R, Kilpatrick K, Kuk JL, McMillan KP, Janiszewski PM, Lee SJ, Lam M, Ross R: Effects of Exercise Modality on Insulin Resistance and Functional Limitation in Older Adults: A Randomized Controlled Trial. (Arch Int Med – 169(2):122-131, 2009).
14. Ross R, Berentzen T, Bradshaw AJ, Janssen I, Kahn HS, Katzmarzyk PT, Kuk JL, Seidell JC, Snijder MB, Sørensen TIA, Després JP: Is the relationship between waist circumference, morbidity and mortality altered depending on measurement protocol for waist circumference? (Obesity Reviews – Jul;9(4):312-25, 2008).
15. Kuk JL, Katzmarzyk PT, Nichaman MZ, Church TS, Blair SN, and Ross R.: Visceral Fat is an Independent Predictor of All-Cause Mortality in Men. (Obesity – 14: 336-341, 2006).
Affiliations
Canadian Obesity Network
Member Scientific Committee (2006-2010) Student and New Professional Committee (2008-2010)
Canadian Society for Exercise Physiology
Member
Supervision
Currently available to supervise graduate students: Yes
Currently taking on work-study students, Graduate Assistants or Volunteers: Yes
Available to supervise undergraduate thesis projects: Yes
Current Research
Characterizing obesity and related health risks (cardiovascular disease and type 2 diabetes) and examining the influence of physical activity using both exercise interventions and epidemiological approaches.
Research Projects
Prevalence of Overweight and Metabolic Syndrome in Successful Clinical Paediatric Weight Loss Patients
Role: Principal Investigator
Funded by: York University
Project RADICAL: Race/ethnicity And the perception of Diabetes and cardiovascular disease risk factors In the context of CAnada's Lifestyle and obesity guidelines
Role: Principal Investigator
Funded by: Heart and Stroke Foundation of Canada
Weight Management in Morbidly Obese Patients
We are working with a bariatric physician to determine the effectiveness of a clinical weight management program.
Role: Principal Investigator
Funded by: Other...
Other funding: MITACS-ACCELERATE