Jeffrey Wardell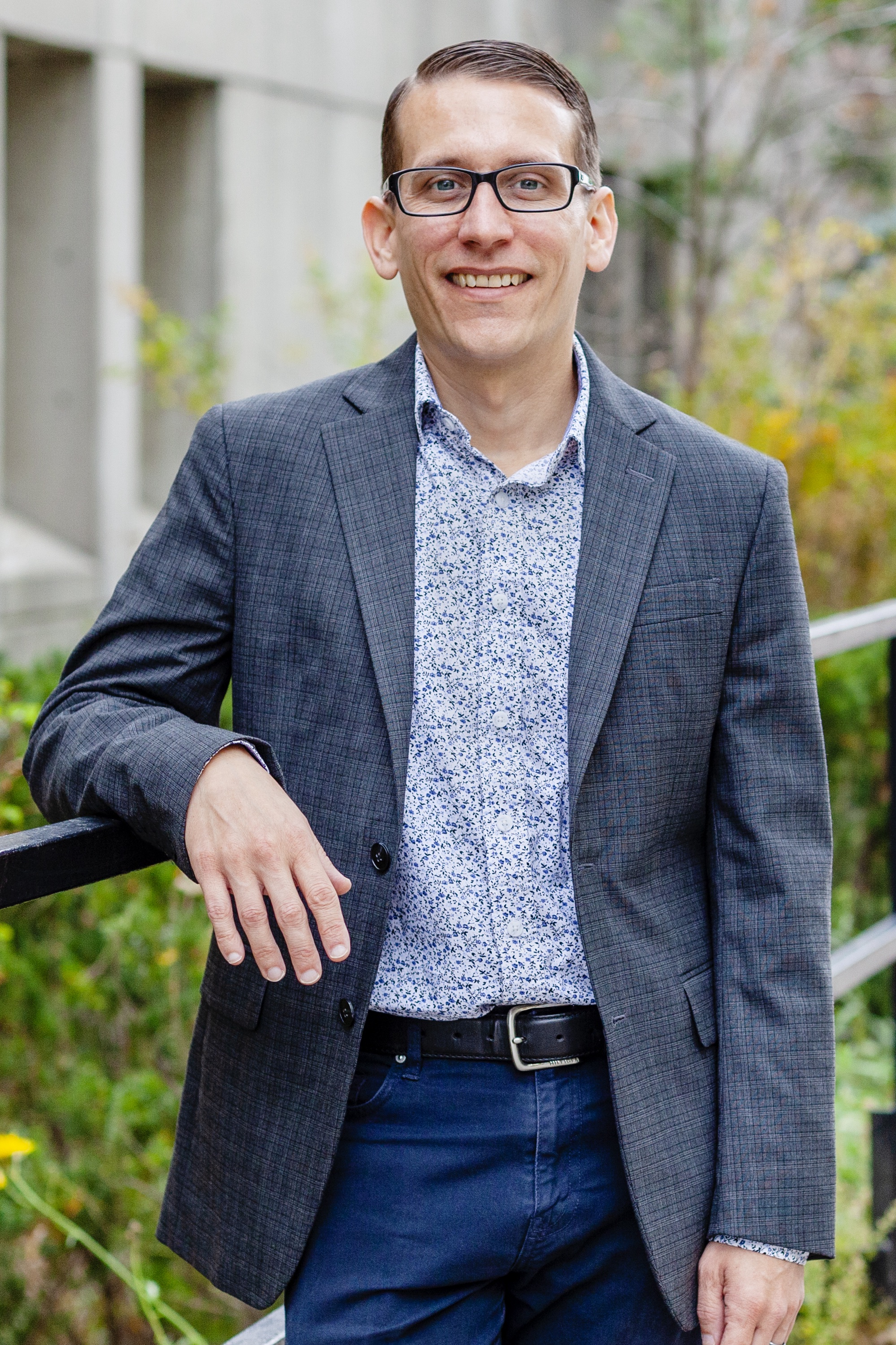 Email address(es):
Web site(s):
Faculty & School/Dept.
Faculty of Health - Department of Psychology
Degrees
Ph.D. Clinical Psychology -
The State University of New York at Buffalo
Biography
Dr. Jeff Wardell joined the Psychology Department at York University in 2020. He is the director of the Behavioural Alcohol and Cannabis Research Lab (BAC Lab). Before coming to York, Dr. Wardell was an Independent Scientist at the Centre for Addiction and Mental Health and an Assistant Professor in the Department of Psychiatry at the University of Toronto. Dr. Wardell is a registered Clinical Psychologist with expertise in the assessment and treatment of addictive behaviour. He is also a Consulting Editor for the peer reviewed journal Psychology of Addictive Behaviours.
Selected Publications
Please see Google Scholar or ResearchGate (links above) for complete and up-to-date list of publications.
Wardell, J. D., Rueda, S., Elton-Marshall, T., Mann, R. E., Hamilton, H. (2021). Prevalence and correlates of medicinal cannabis use among adolescents. Journal of Adolescent Health, 68, 103-109.
Wardell, J. D., Kempe, T., Rapinda, K. K., Single, A. N., Bilevicius, E., Frohlich, J. R., Hendershot, C.S., Keough, M. T. (2020). Drinking to cope during the COVID-19 pandemic: The role of external and internal factors in coping motive pathways to alcohol use, solitary drinking, and alcohol problems. Alcoholism: Clinical and Experimental Research, 44, 2073-2083.
Wardell, J. D., Egerton, G. Read, J. P. (2020). Does cannabis use predict more severe types of alcohol consequences? Longitudinal associations in a three-year study of college students. Alcoholism: Clinical and Experimental Research, 44, 1141-1150.
*Martínez-Loredo, V., Hendershot, C. S., O'Connor, R. M., & Wardell, J. D. (2020). The prospective association of negative urgency with hazardous drinking via impaired control: A moderating role of alcohol sensitivity. Journal of Studies on Alcohol and Drugs, 81, 89-94.
Wardell, J.D., Shuper, P. A., Hendershot, C. S. (2018). A longitudinal investigation of the association between cannabis use and alcohol use among people living with HIV. Drug and Alcohol Dependence, 193, 7-13.
Wardell J.D., Shuper, P.A., Rourke, S.B., & Hendershot, C.S. (2018). Stigma, coping, and alcohol use severity among people living with HIV: A prospective analysis of bidirectional and mediated associations. Annals of Behavioral Medicine, 52, 762-772.
Wardell, J.D., Dermody, S.S., Lindgren, K.P., Medina, A.M., Hendershot, C.S. (2018). Implicit alcohol and smoking associations among young adult heavy drinkers: Associations with smoking status and alcohol-cigarette co-use. Motivation and Emotion, 42, 682-690.
Wardell J.D., LeFoll, B., & Hendershot, C.S. (2018). Preliminary evaluation of a human laboratory model of impaired control over alcohol using intravenous alcohol self-administration. Journal of Psychopharmacology, 32, 105-115.
Wardell, J.D., Quilty, L.C., & Hendershot, C.S. (2016). Impulsivity, working memory, and impaired control over alcohol: A latent variable analysis. Psychology of Addictive Behaviors, 30, 544-554.
Wardell, J. D., Strang, N. M., & Hendershot, C. S. (2016). Negative urgency mediates the relationship between childhood maltreatment and problems with alcohol and cannabis in late adolescence. Addictive Behaviors, 56, 1-7.
Wardell, J. D., Ramchandani, V., & Hendershot, C. S. (2015). A multilevel structural equation model of within- and between-person associations among subjective responses to alcohol, craving, and laboratory alcohol self-administration. Journal of Abnormal Psychology, 124, 1050-1063.
Affiliations
Collaborator Scientist, Institute for Mental Health Policy Research, Centre for Addiction and Mental Health
Assistant Professor, Department of Psychiatry, University of Toronto
Supervision
Currently available to supervise graduate students: Yes
Currently taking on work-study students, Graduate Assistants or Volunteers: Not Indicated
Available to supervise undergraduate thesis projects: Not Indicated
Current Research
Dr. Wardell studies substance use behaviour, especially cannabis and alcohol use, in populations at risk for substance-related problems (e.g., young adults, people living with HIV). His research examines how personality, cognitive, social, and biological factors interact to increase risk for, or provide protection against, negative consequences and health risks of substance use. A current focus of his research is understanding the predictors and consequences of combined use of cannabis and alcohol. He also has a current line of research investigating the (blurred) boundaries between medicinal and recreational cannabis use.
Dr. Wardell's work uses human laboratory experiments (e.g., alcohol self-administration studies) and survey-based methods (e.g., ecological momentary assessment) to study psychological mechanisms involved in substance use behaviour. The ultimate goal of this work is to inform targeted interventions for unhealthy substance use, and Dr. Wardell is currently involved in applied research evaluating web-based and smartphone-based interventions.
Research Projects
Cognitive Dysfunction in the Addictions (CDiA): A neuron to neighbourhood collaborative research program on executive dysfunction and functional outcomes in outpatients seeking treatment for addiction
This team grant involves a multidisciplinary examination of the role of executive function deficits in a variety of outcomes among clients receiving treatment for alcohol and substance use disorder
Role: Co-Principal Investigator
Amount funded: $2,183,070
Year Funded: 2021
Duration: 4
Funded by: Other...
Other funding: Centre for Addiction and Mental Health Foundation, Discovery Fund
Disentangling medicinal and non-medicinal cannabis use among people living with HIV: Feasibility of a smartphone-based assessment
This study aims to examine the feasibility of using a smartphone-based approach to assess the context and acute outcomes of medicinal vs. non-medicinal cannabis use episodes among people living with HIV
Role: Principal Investigator
Amount funded: $50,000
Year Funded: 2020
Duration: 1
Funded by: Other...
Other funding: CIHR Canadian HIV Trials Network
Ecological momentary assessment of simultaneous cannabis and alcohol use
This project aims to examine daily-level patterns of co-use of alcohol and cannabis as well as acute harms of simultaneous use via smartphone-based assessments
Role: Principal Investigator
Amount funded: $405,448
Year Funded: 2018
Duration: 4
Funded by: Canadian Institutes of Health Research
Online cognitive behavioural therapy for substance use disorder: the impact of peer support
This randomized controlled trial aims to examine the efficacy and cost effectiveness of an online intervention for substance use disorder with and without a peer-support component as an adjunct to standard care provided to outpatients in addictions treatment
Role: Co-Principal Investigator
Amount funded: $378,676
Year Funded: 2020
Duration: 4
Funded by: Canadian Institutes of Health Research
Early onset cannabis use, cumulative cannabis exposure, and neurocognitive functioning in emerging adulthood
This project aims to examine the links between early age of cannabis use onset, lifetime exposure to cannabis, and a variety of neurocognitive outcomes (e.g., attention, memory, cognitive control) among emerging adult cannabis users
Role: Principal Investigator
Amount funded: $100,000
Year Funded: 2018
Duration: 2
Funded by: Other...
Other funding: Caskey/Francis Family Award for Clinical Research, Centre for Addiction and Mental Health Foundation