Saeed Moradian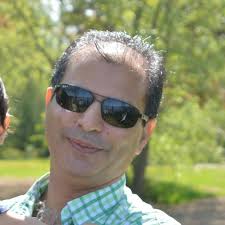 Locations / Contact Info:
348 Health, Nursing & Environmental Studies - HNESKeele Campus
Email address(es):
Faculty & School/Dept.
Faculty of Health - School of Nursing
Degrees
PhD - 2013
University of Manchester
UK
Biography
Saeed Moradian has worked in a variety of clinical settings before consolidating his nursing career within the areas of Nursing Research and Oncology. He graduated from the University of Manchester's Nursing PhD program in 2013 and then engaged as a postdoctoral research fellow in the department of Psychosocial Oncology at the Ontario Cancer Institute (OCI) of the Princess Margaret Cancer Centre (PM) and the Lawrence Bloomberg Faculty of Nursing (LSBFON) at the University of Toronto (U of T) from February 2015 to 2018.
Saeed' program of research focuses on reducing the burden of complex cancer symptoms (fatigue, breathlessness, pain, treatment side effects) and improving the quality of self-management support in the cancer system. His research has explored novel methods and innovative techniques to find more effective ways in controlling and managing complex symptoms in cancer patients. Most his recent studies and contributions focus on interventions using e-technology to empower patients to manage their symptoms and improve patient-professional interactions.
Selected Publications
Moradian S, Liu G, Maguire R, Krzyzanowska MK, Butler M, Cheung C, Signorile M, Gregorio N, Ghasemi S, Howell D. (2022) Promoting Self-management and Patient Activation Through eHealth: Protocol for a Systematic Literature Review and Meta-analysis. JMIR Res Protoc. doi: 10.2196/38758.
Moradian, S., Krzyzanowska, M., Maguire, R., Kukreti, V., Amir, E., Morita, P. P., Liu, G., & Howell, D. (2020). Feasibility randomised controlled trial of remote symptom chemotherapy toxicity monitoring using the Canadian adapted Advanced Symptom Management System (ASyMS-Can): a study protocol. BMJ open, 10(6), e035648. https://doi.org/10.1136/bmjopen-2019-035648
Sung, J. H., Brown, M. C., Perez-Cosio, A., Pratt, L., Houad, J., Liang, M., Gill, G., Moradian, S., Liu, G., & Howell, D. (2020). Acceptability and accuracy of patient-reported outcome measures (PROMs) for surveillance of breathlessness in routine lung cancer care: A mixed-method study. Lung cancer (Amsterdam, Netherlands), 147, 1–11. https://doi.org/10.1016/j.lungcan.2020.06.028
Howell D., Richardson A., May C., Calman L., Fazelzad R., Moradian S., Foster C. (2019) Implementation of self-management support in cancer care and normalization into routine practice: a systematic scoping literature review protocol Syst Rev. 31;8(1):37. DOI: 10.1186/s13643-019-0952-5 [IF: 3.52 – Citescore]
Moradian S., Howell D. (2019) Nursing interventions and research contribute to transforming health outcomes and improving the patient's experience of living with cancer Evidence-Based Nursing 22:53. DOI:10.1136/ebnurs-2018-103046 [IF: 3.653]
Moradian S., Krzyzanowska M., Maguire R., Morita P., Kukreti V., Avery J., Liu G., Cafazzo G., Howell D. (2018) Usability Evaluation of a Mobile Phone–Based System for Remote Monitoring and Management of Chemotherapy-Related Side Effects in Canadian Cancer Patients: Mixed-Methods Study. JMIR Cancer 4(2): e10932. DOI: 10.2196/10932 [JMIR IF: 5.175]
Moradian S., Liu G., Voelker N., Howell D. (2017) Effectiveness of Internet-based interventions in managing chemotherapy-related symptoms in patients with cancer: A systematic review. Supportive Care in Cancer 26(2) 361-37. DOI: 10.1007/s00520-017-3900-8 [IF: 2.698]
Moradian S., Howell D. (2015) Prevention and management of chemotherapy-induced nausea and vomiting. International Journal of Palliative Nursing 21(5) 216-224. DOI: http://dx.doi.org/10.12968/ijpn.2015.21.5.216
Moradian S., Walshe C., Shahidsales S., Ghavam Nasiri MR., Pilling M., Molassiotis A. (2014) Nevasic audio program for the prevention of chemotherapy induced nausea and vomiting: A feasibility study using a randomized controlled trial design. European Journal of Oncology Nursing 19(3) 282-91. DOI:10.1016/j.ejon.2014.10.016 [IF: 1.826]
Moradian S., Shahidsales S., Molassiotis A., Ghavam Nasiri MR., Pilling M., Walshe C. (2014) Translation and psychometric assessment of the Persian version of the Rhodes INVR scale for the assessment of chemotherapy induced nausea and vomiting. European Journal of Cancer Care 23(6) 811-8. DOI: 10.1111/ecc.12147 [IF: 2.104]
Moradian S., Aledavood S.A. & Tabatabaee A. (2012) Iranians cancer patients and their perspectives: a qualitative study. European Journal of Cancer Care 21(3) 377–383. DOI: 10.1111/j.1365-2354.2011.01293.x [IF: 2.104]
Affiliations
College of Nurses of Ontario (CNO)
Registered Nurses Association of Ontario (RNAO)
Canadian Association of Nurses in Oncology (CANO)
Nursing& Midwifery Council (NMC), UK
Partnerships
University Health Network
Awards
The Collaborative Academic Practice (CAP) - 2018
University Health Network (UHN) - 2016
Canadian Association of Nurses in Oncology - 2016
Supervision
Currently available to supervise graduate students: Yes
Currently taking on work-study students, Graduate Assistants or Volunteers: Yes
Available to supervise undergraduate thesis projects: Yes
Current Research
Development of an eHealth tool for capturing and analyzing the Immune-related adverse events

Adaptation, feasibility and acceptability study of the Advanced Symptom Management System (ASyMS) mobile health intervention to reduce chemotherapy toxicities in Canadian Cancer Patients

A Web-Based Self-Management Support Program to Promote Adaptation to Cancer in the Acute Treatment Phase: Usability and Feasibility of the "I-Can Manage Cancer" Intervention".
Promoting Self-Management and Patient Activation through E-Health
Curriculum Vitae (C.V. file):