Hannah J. Wong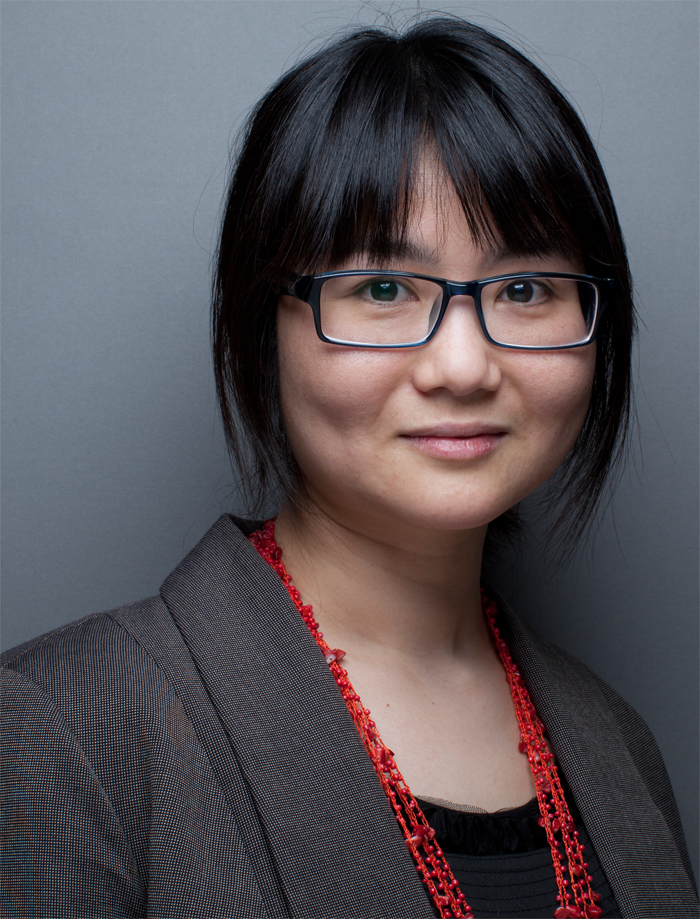 Locations / Contact Info:
415 Health, Nursing & Environmental Studies - HNESKeele CampusPhone: 416-736-2100 Ext. 33186
Email address(es):
Faculty & School/Dept.
Faculty of Health - School of Health Policy & Management
Degrees
PhD - 2010
University of Toronto
Toronto
Selected Publications
SELECTED PEER-REVIEWED PUBLICATIONS
Weilburg JB, Wong HJ, Sistrom CL, Benzer TI, Taylor JB, Rockett H, Neagle M and Herman JB. Behavioral Health Factors as Predictors of Emergency Department Use in the High-Risk, High-Cost Medicare Population. Psychiatric Services. 2018 Sep 26:appips201800083. doi: 10.1176/appi.ps.201800083. [Epub ahead of print]
Wong HJ, Bierbrier R, Ma P, Quan S, Lai S and Wu RC. An analysis of messages sent between nurses and physicians in deteriorating internal medicine patients to help identify issues in failures to rescue. International Journal of Medical Informatics. 2017 Apr; 100:9-15.
Wong HJ, Wang J, Grinman M and Wu RC. Goals of care discussions among hospitalized long-term care residents: predictors and associated outcomes of care. Journal of Hospital Medicine 2016 Dec; 11(12):824-831.
Tsasis P, Wu J, An A, Wong HJ, An X, Mei Z and Hains T. Conceptualizing type 2 diabetes and its management. Journal of Multidisciplinary Healthcare 2016 9: 133-136.
Chow E, Wong HJ, Hahn-Goldberg S, Chan C, Morra D. Inpatient and emergent resource use of patients on dialysis at an academic medical center. Nephron Clinical Practice 2014 Apr 8; 126(3):124-127.
Wong HJ, Sistrom CL, Benzer TI, Halpern EF, Morra D, Ferris TG, Gazelle GS and Weilburg JB. Imaging utilization in the emergency department: physicians have limited impact on variation. Radiology 2013 Sep; 268(3):779-89.
Blecker S, Bhatia SR, You JJ, Lee DS, Alter DA, Wang JT, Wong HJ and Tu JV. Temporal Trends in the Utilization of Echocardiography in Ontario, 2001-2009. JACC:Cardiovascular Imaging 2013 Apr; 6(4):515-22.
Szecket N, Wong HJ, Wu RC, Berman HD, Morra D. Implementation of a continuous admission model reduces the length of stay of patients on an internal medicine clinical teaching unit. Journal of Hospital Medicine 2012 Jan; 7(1):55-59.
Smith CNC, Quan S, Morra D, Rossos PG, Khatibi Hospital, Lo V, Wong HJ and Wu RC. Understanding interprofessional communication: a content analysis of email communications between clinicians. Applied Clinical Informatics 2012 Feb; 3(1): 38-51.
Galati M, Wong HJ, Morra D, Wu RC. An Evidence-Based Case for the Value of Social Workers in Efficient Hospital Discharge. The Health Care Manager 2011 Jul-Sep; 30(3):242-6.
Wong HJ, Morra D, Wu RC, Caesar M and Abrams H. Using system dynamics principles for conceptual modelling of publicly funded hospitals. Journal of the Operational Research Society 2011 63: 79–88.
Wong HJ and Morra D. Excellent hospital care for all: open and operating 24/7. Journal of General Internal Medicine. 2011 Sep; 26(9):1050-2.
Wong HJ, Wu RC, Caesar M, Abrams H and Morra D. Real-time operational feedback: daily discharge rate as a novel hospital efficiency metric. Quality and Safety in Health Care 2010 Dec; 19(6):e32.
Wong HJ, Wu RC, Caesar M, Abrams H and Morra D. Smoothing inpatient discharges decreases emergency department congestion: a system dynamics simulation model. Emergency Medicine Journal. 2010 Aug; 27(8): 593-8.
Wong HJ, Morra D, Caesar M, Carter MW and Abrams H. Understanding hospital and emergency department congestion: an examination of inpatient admission trends and bed resources. Canadian Journal of Emergency Medicine. 2010 Jan; 12(1):18-26.
Wong HJ, Wu RC, Tomlinson G, Caesar M, Abrams H, Carter MW and Morra D. How much do operational processes affect hospital inpatient discharge rates? Journal of Public Health. 2009 Dec; 31(4): 546-53.
Wong HJ, Caesar M, Bandali S, Agnew J and Abrams H. Electronic inpatient whiteboards: improving multidisciplinary communication and coordination of care. International Journal of Medical Informatics. 2009 Apr; 78(4):239-47.
Other Research Outputs
NON PEER-REVIEWED PUBLICATIONS
Huynh TM, Baker GR, Bierman A, Klein D, Rudoler D, Sharpe G, Stukel T, Tang T, Wong HJ and Brown AD. Exploring accountable care in Canada: integrating financial and quality incentives for physicians and hospitals. Final Report to the Ministry of Health and Long-Term Care and the Canadian Foundation for Healthcare Improvement. March 2014.
Beard L, Mais V, Abrams H, Wong HJ and Morra D. Our patients expect more (and so do we): it's time to rethink patient satisfaction. Health Care Quarterly. 2013; 16(2), 55-58.
Supervision
Currently available to supervise graduate students:
Currently taking on work-study students, Graduate Assistants or Volunteers:
Available to supervise undergraduate thesis projects: