Loriann M. Hynes
Assistant Professor
Director - Athletic Therapy CertificateCertified Athletic Therapist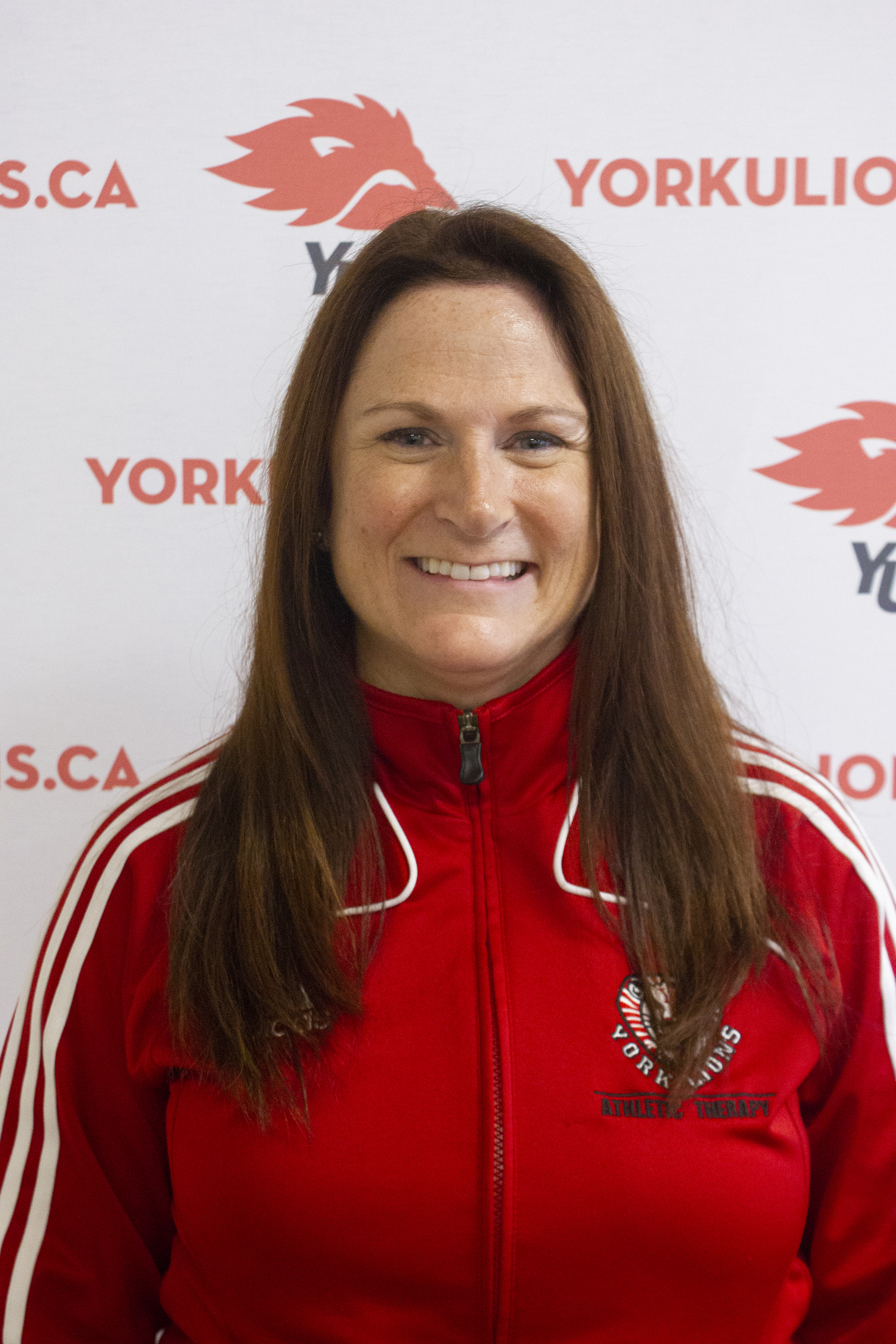 Locations / Contact Info:
324 Stong College - SCKeele Campus Ext. 22734
Email address(es):
Faculty & School/Dept.
Faculty of Health - School of Kinesiology & Health Science
Degrees
PhD - 2009
University of Guelph
Guelph, ON
MSc. - 2004
University of Guelph
Guelph, ON
Dip SIM - 1997
Sheridan College
Oakville, ON
BPE - 1994
McMaster University
Hamilton, ON
Selected Publications
King, Colin D. and Hynes, Loriann M. (2021) "An Exploration of Concussion Assessment and Management Knowledge in Athletic Therapy Students," International Journal for the Scholarship of Teaching and Learning: Vol. 15: No. 2, Article 11. Available at: https://digitalcommons.georgiasouthern.edu/ij-sotl/vol15/iss2/11
Peisachovich E, Da Silva C, Gal R, Boni M, Hynes LM. (March 6, 2020) Exploring the Experiences of Learners Exposed to Simulated Person Methodology with an Athletic Therapy Course. Cureus 12(3): e7194. doi:10.7759/cureus.7194
Hurtubise JM, Gorbet DJ, Hynes LM, Macpherson AK, Sergio LE. White matter integrity and its relationship to cognitive-motor integration in females with and without post-concussion syndrome. Journal of Neurotrauma 2020. Ahead of print http://doi.org/10.1089/neu.2019.6765
Register-Mihalik JK, Guskiewicz KM, Marshall SW, McCulloch KL, Mihalik JP, Martin Mrazik, Murphy I, Naidu D, Ranapurwala SI, Schneider K, Gildner P, McCrea M, and Active Rehab Study Consortium Investigators. Methodology and implementation of a randomized controlled trial (RCT) for early post-concussion rehabilitation: The Active Rehab Study, 2019. Frontiers in Neurology. 08 November 2019 https://doi.org/10.3389/fneur.2019.01176
Joshi H, Hynes L, Edgell H. Influence of a Jugular Compression Collar on Cerebrovascular and Autonomic Function in Men and Women. PLOS ONE. 2019; 14(12): e0225868.
Miller, MB, Macpherson AK, Hynes LM. Athletic Therapy Students' Perceptions of High-Fidelity Manikin Simulation: A Pilot Study. Athletic Training Education Journal, 2018;13(2):158-167.
Hynes LM, Dickey JP. The rate of change of acceleration: Implications of head kinematics during rear-end impacts. Accident Analysis and Prevention, 40 (3), p.1063-1068, May 2008
Hynes, LM, Sacher, NS, Dickey, JP. Chapter in "Parallel Manipulators" titled "Specific Parameters of the Perturbation Profile Differentially Influence the Vertical and Horizontal Head Accelerations During Human Whiplash Testing". Published by Advanced Robotic Systems International, Vienna, Austria, ISBN 978-3-902613-20-2.
Hynes LM, Dickey JP. Is there a relationship between whiplash-associated disorders and concussion in hockey? A preliminary study. Brain Injury 2006, Feb;20(2):179-188.
Affiliations
Canadian Red Cross
Educational Specialist: Canadian Council for First Aid Education 2016-Present
Canadian Athletic Therapists Association
Certified Athletic Therapist 1997-Present, Board of Directors 2020-Present Accredited Institutions Committee 2015-Present, Lead National Examiner 2011-2013, National Exam Appeals Coordinator 2007-2009, Chair, Certification Committee 2005-2006,
Ontario Athletic Therapists Association
Certified Athletic Therapist - 1997-Present, Vice President, Internal Affairs - 1998-2005
Society of Sports Therapists, United Kingdom
Honorary Member, 2013-Present
Awards
Premier's Award Nominee: Outstanding College Graduate, Health Sciences - 2015
Distinguished Athletic Therapy Educator Award - CATA - 2018
CATA Research Grant Award - 2019
CATA Certified Writing Award - 2020
Research Lab of the Month - 2020
Student Accessibility Service Award - 2021
Supervision
Currently available to supervise graduate students: Yes
Currently taking on work-study students, Graduate Assistants or Volunteers: No
Available to supervise undergraduate thesis projects: No
Current Research
Concussion injuries plague amateur and professional sports enthusiasts alike. Regardless of the level of sport, those who have suffered a concussion experience similar sequelae. Our understanding of what causes the signs and symptoms of concussion is far greater today than ten years ago, but there is still much work to be done. Further investigation into the role of the neck soft tissue in relation to concussion symptomology will expand our understanding of this invisible injury. Based on experience from working with athletes at various levels of sport, the Whiplash and Concussion Injury Lab takes a unique approach to the identification, assessment and rehabilitation of these injuries.