Michael C Riddell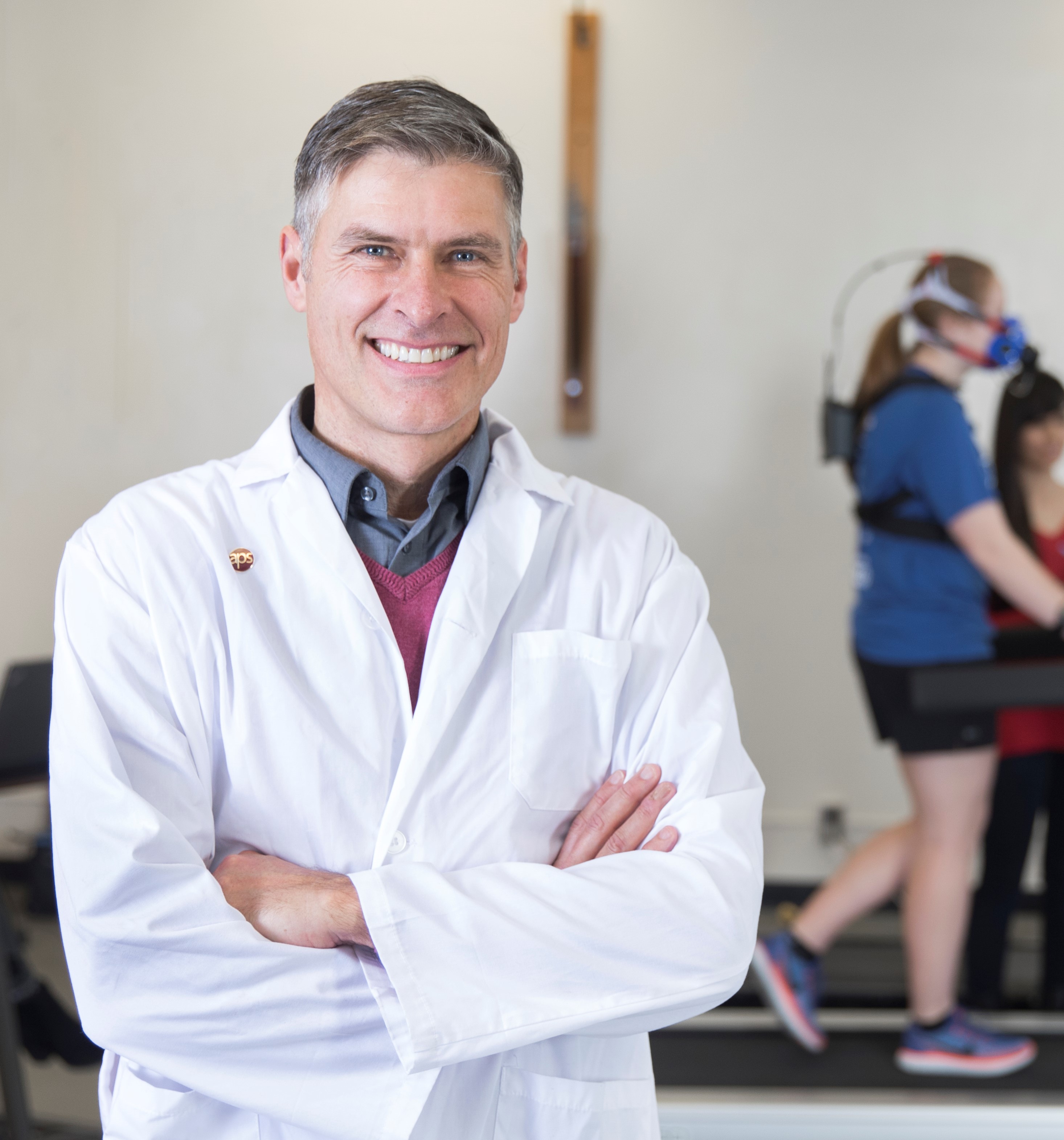 Locations / Contact Info:
347 BCKeele CampusPhone: 416 736 2100 Ext. 22324
Locations / Contact Info:
347 BCKeele CampusPhone: 416 736 2100 Ext. 40493
Email address(es):
Web site(s):
Faculty & School/Dept.
Faculty of Health - School of Kinesiology & Health Science
Degrees
PhD - 2000
McMaster University
Hamilton, ON
Biography
Dr. Riddell is a Professor in the School of Kinesiology & Health Science at York University. His research interests are focused on the metabolic and hormonal responses to exercise and stress in diabetes, publishing over 135 original research papers and 18 book chapters on the topic. Dr. Riddell, a graduate of the University of Guelph in Kinesiology, has a PhD in Medical Sciences (Physiology/Pharmacology) from McMaster University and post-doctoral experience from the University of Toronto (Physiology). Michael, who has been living with type 1 diabetes since the age of 14, enjoys mountain biking, hiking and trekking with other people living with diabetes.
Selected Publications
Please see Dr. Riddell's website at www.yorku.ca/mriddell/
1: Rickels MR, DuBose SN, Toschi E, Beck RW, Verdejo AS, Wolpert H, Cummins MJ, Newswanger B, Riddell MC; T1D Exchange Mini-Dose Glucagon Exercise Study Group. Mini-Dose Glucagon as a Novel Approach to Prevent Exercise-Induced Hypoglycemia in Type 1 Diabetes. Diabetes Care. 2018 May 18. pii: dc180051. doi: 10.2337/dc18-0051. [Epub ahead of print] PubMed PMID: 29776987.
2: Diabetes Canada Clinical Practice Guidelines Expert Committee, Sigal RJ, Armstrong MJ, Bacon SL, Boulé NG, Dasgupta K, Kenny GP, Riddell MC. Physical Activity and Diabetes. Can J Diabetes. 2018 Apr;42 Suppl 1:S54-S63. doi: 10.1016/j.jcjd.2017.10.008. PubMed PMID: 29650112.
3: Pasieka AM, Riddell MC. Advances in Exercise, Physical Activity, and Diabetes Mellitus. Diabetes Technol Ther. 2018 Feb;20(S1):S104-S113. doi: 10.1089/dia.2018.2509. PubMed PMID: 29437482.
4: Yavelberg L, Zaharieva D, Cinar A, Riddell MC, Jamnik V. A Pilot Study Validating Select Research-Grade and Consumer-Based Wearables Throughout a Range of Dynamic Exercise Intensities in Persons With and Without Type 1 Diabetes: A Novel Approach. J Diabetes Sci Technol. 2018 May;12(3):569-576. doi: 10.1177/1932296817750401. Epub 2018 Jan 10. PubMed PMID: 29320885.
5: Zaharieva DP, Riddell MC. Insulin Management Strategies for Exercise in Diabetes. Can J Diabetes. 2017 Oct;41(5):507-516. doi: 10.1016/j.jcjd.2017.07.004. Review. PubMed PMID: 28942788.
6: Zaharieva D, Yavelberg L, Jamnik V, Cinar A, Turksoy K, Riddell MC. The Effects of Basal Insulin Suspension at the Start of Exercise on Blood Glucose Levels During Continuous Versus Circuit-Based Exercise in Individuals with Type 1 Diabetes on Continuous Subcutaneous Insulin Infusion. Diabetes Technol Ther. 2017 Jun;19(6):370-378. doi: 10.1089/dia.2017.0010. PubMed PMID: 28613947; PubMed Central PMCID: PMC5510047.
7: Riddell MC, Gallen IW, Smart CE, Taplin CE, Adolfsson P, Lumb AN, Kowalski A, Rabasa-Lhoret R, McCrimmon RJ, Hume C, Annan F, Fournier PA, Graham C, Bode B, Galassetti P, Jones TW, Millán IS, Heise T, Peters AL, Petz A, Laffel LM. Exercise management in type 1 diabetes: a consensus statement. Lancet Diabetes Endocrinol. 2017 May;5(5):377-390. doi: 10.1016/S2213-8587(17)30014-1. Epub 2017 Jan 24. Review.
8: Colberg SR, Sigal RJ, Yardley JE, Riddell MC, Dunstan DW, Dempsey PC, Horton ES, Castorino K, Tate DF. Physical Activity/Exercise and Diabetes: A Position Statement of the American Diabetes Association. Diabetes Care. 2016 Nov;39(11):2065-2079.
9: Leclair E, Liggins RT, Peckett AJ, Teich T, Coy DH, Vranic M, Riddell MC. Glucagon responses to exercise-induced hypoglycaemia are improved by somatostatin receptor type 2 antagonism in a rat model of diabetes. Diabetologia. 2016 Aug;59(8):1724-31.
10: Teich T, Dunford EC, Porras DP, Pivovarov JA, Beaudry JL, Hunt H, Belanoff JK, Riddell MC. Glucocorticoid antagonism limits adiposity rebound and glucose intolerance in young male rats following the cessation of daily exercise and caloric restriction. Am J Physiol Endocrinol Metab. 2016 Jul 1;311(1):E56-68.
Partnerships
JDRF Peak Performance
expert member
Awards
Faculty of Health Established Researcher Award - 2013
Supervision
Currently available to supervise graduate students: Yes
Currently taking on work-study students, Graduate Assistants or Volunteers: Yes
Available to supervise undergraduate thesis projects: Yes
Current Research
The effects of exercise and stress hormones on metabolism in health and disease with a particular emphasis on diabetes mellitus.
Research Projects
Preclinical drug development of somatostatin receptor 2 antagonists for the prevention of recurrent hypoglycemia in type 1 diabetes.
Role: Principal Investigator
Amount funded: $286920
Year Funded: 2014
Duration: 2
Funded by: Other...
Other funding: JDRF
Control systems for Artificial Pancreas use during and after exercise
Role: Principal Investigator
Year Funded: 2014
Duration: 2017
Funded by: Other...
Other funding: NIH
Examining the mechanisms for the lipolytic and antilipolytic effects of glucocorticoids in adipose tissue
Role: Principal Investigator
Amount funded: $165000
Year Funded: 2013
Duration: 5
Funded by: Natural Sciences and Engineering Research Council
Curriculum Vitae (C.V. file):