Robert A Cribbie
Professor
Quantitative Methods area Associate Undergraduate Program Director - Department of Psychology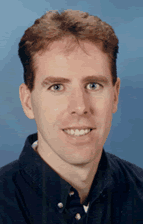 Locations / Contact Info:
334 Behavioural Science - BSBKeele CampusPhone: 416 736 2100 Ext. 88615Fax: 416 736 5814
Email address(es):
Web site(s):
Faculty & School/Dept.
Faculty of Health - Department of Psychology
Degrees
BA - 1993
Laurentian University
Sudbury, Ontario
PhD - 2001
University of Manitoba
Winnipeg, Manitoba
MA - 1995
Lakehead University
Thunder Bay, Ontario
Selected Publications
Davidson, H., Peters, K., Patton, H., O'Hagan, F. & Cribbie, R. A. (in press). Statistical software in Canadian university psychology courses. Teaching of Psychology.
Counsell, A., Chalmers, R. P., & Cribbie, R. A. (in press). Comparing means under heteroscedasticity and nonnormality: Further exploring robust means modeling. Journal of Modern Applied Statistical Methods.
Shiskina, T., Farmus, L., & Cribbie, R. A. (in press). Testing for a lack of relationship among categorical variables. The Quantitative Methods for Psychology.
Ng, V. K. & Cribbie, R.A. (in press). The gamma generalized linear model, log transformation, and the robust Yuen-Welch test for analyzing group means with skewed and heteroscedastic data. Communications in Statistics: Simulation and Computation.
Kim, Y. J. & Cribbie, R. A. (2018). The variance homogeneity assumption and the traditional ANOVA: Exploring a better gatekeeper. British Journal of Mathematical and Statistical Psychology, 71, 1-12. DOI: 10.1111/bmsp.12103.
Mara, C. & Cribbie, R. A. (2017). Equivalence of population variances: Synchronizing the objective and analysis. Journal of Experimental Education. DOI: 10.1080/00220973.2017.1301356
Counsell, A., & Cribbie, R. A. (2017). Using the errors-in-variables method in two-group pretest-posttest design. Methodology, 13, 1-8. https://doi.org/10.1027/1614-2241/a000122
Ng, V. K. & Cribbie, R.A. (2017). Modeling continuous, skewed and heteroscedastic outcomes in psychology: Is generalized modeling the best 'fit'? Current Psychology, 36, 225-235. DOI: https://doi.org/10.1007/s12144-015-9404-0
Cribbie, R. A. (2017). Multiplicity control, school uniforms, and other perplexing debates. Canadian Journal of Behavioural Science, 49, 159-165. DOI: http://dx.doi.org/10.1037/cbs0000075
Affiliations
Association for Psychological Science
Canadian Psychological Association
American Educational Research Association
American Psychological Association
Supervision
Currently available to supervise graduate students: Yes
Currently taking on work-study students, Graduate Assistants or Volunteers: Yes
Available to supervise undergraduate thesis projects: Yes
Current Research
Dr. Cribbie's research centers around robust statistical analyses for analyzing psychological data, including equivalence testing, nonparametric statistics, multiple comparisons and the measurement of change.
Curriculum Vitae (C.V. file):