Jessica Sutherland
Assistant Professor, Teaching Stream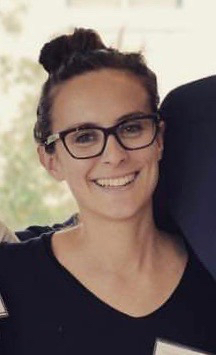 Locations / Contact Info:
284 Behavioural Science - BSBKeele CampusPhone (Office): 66232
Email address(es):
Web site(s):
Faculty & School/Dept.
Faculty of Health - Department of Psychology
Degrees
PhD - Psychological Science - 2018
Ryerson University
Toronto, Ontario
MA - Criminology and Sociolegal Studies - 2013
University of Toronto
Toronto, Ontario
BA - Psychology, Criminal Justice - 2012
Ryerson University
Toronto, Ontario
Selected Publications
Other Research Outputs
Supervision
Currently available to supervise graduate students: No
Currently taking on work-study students, Graduate Assistants or Volunteers: No
Available to supervise undergraduate thesis projects: Yes
Current Research
1) Adolescent development in the context of the criminal justice system. How young people make legal decisions, peer and familial influences on youths' legal and antisocial decision-making, and long-term outcomes of justice-involved youth.
2) Adolescent and young adult risk-taking behaviour. The development and progression of risky decision-making, particularly in the context of social and emotional influences on risk-taking behaviour.
3) Adolescent and young adult wellbeing. How adolescents form and maintain social groups and the significance of peers and social groups on deviant and health-compromising behaviour (e.g. mental health, adjustment, non-suicidal self-injury, media use, etc.)