Rolando Ceddia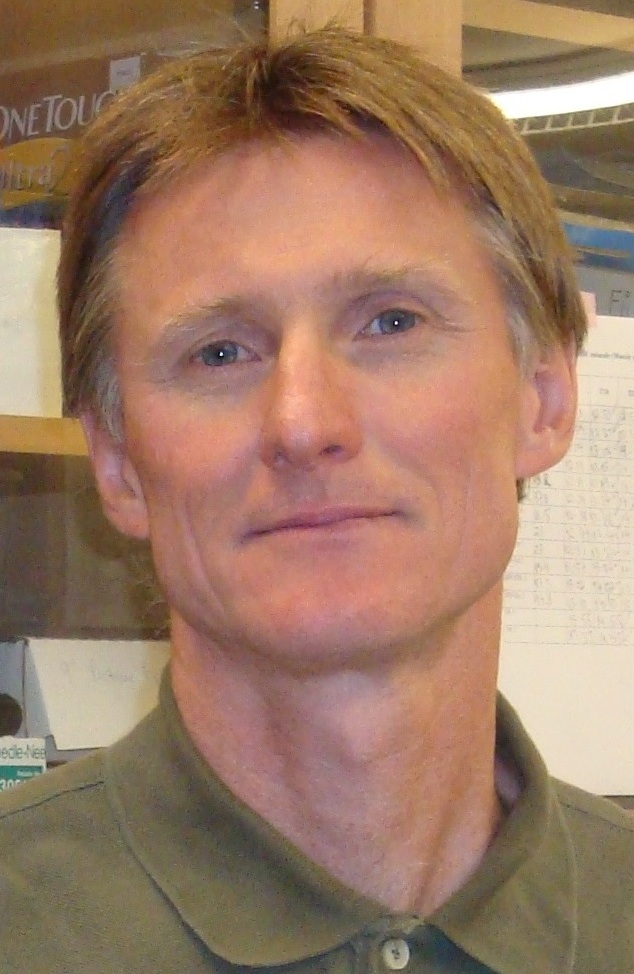 Locations / Contact Info:
225A Lumbers - LUMKeele CampusPhone: 416 736 2100 Ext. 77204
Locations / Contact Info:
225A Lumbers - LUMKeele CampusPhone: 416 736 2100 Ext. 20426
Email address(es):
Web site(s):
Faculty & School/Dept.
Faculty of Health - School of Kinesiology & Health Science
Degrees
Undregraduate degree in Physical Education - 1985
Federal Univeristy of Rio de Janeiro
Rio de Janeiro, Brazil.
Ph.D. in Human Physiology - 2000
University of Sao Paulo and Department of Medical Biochemistry, University of Geneva.
Brazil/Switzerland.
M.Sc. in Exercise Physiology - 1993
Federal UNiversity of Rio de Janeiro
Rio de Janeiro, Brazil.
Selected Publications
15. Gaidhu MP, Ceddia RB. The role of AMP-kinase in remodeling white adipose tissue metabolism. Exerc Sport Sci Rev. 2010 Dec 30. [Epub ahead of print].
14. Gaidhu MP, Perry RLS, Noor F, Ceddia RB. Disruption of AMPKα1 signaling prevents AICAR-induced inhibition of AS160/TBC1D4 phosphorylation and glucose uptake in primary rat adipocytes. Mol Endocrinol. 2010 May; 24(7):1434-40.
13. Araujo RL, Andrade BM, Padrón AS, Carvalho DP, Ceddia RB. High-fat diet increases TSH and oxygen consumption without altering circulating T3 and T4 in rats: The role of iodothyronine deiodinases, rT3 production, and whole-body fat oxidation. Endocrinology. 2010 Apr; 151(7):3460-9.
12. Gaidhu MP, Anthony NM, Perry RLS, Hawke TJ, Ceddia RB. Dysregulation of lipolysis in visceral and subcutaneous adipocytes by high-fat diet: The role of AMPK, ATGL, and HSL. Am J Physiol Cell Physiol. 2010 Jan; 298(4):C961-71.
11. Shortreed KE, Krause MP, Huang JH, Dhanani D, Moradi J, Ceddia RB, Hawke T. Muscle-specific adaptations, impaired oxidative capacity, and maintenance of contractile function characterize diet-induced obese mouse skeletal muscle. PLoS One. 2009 Oct 6; 4(10):e7293.
10. Gaidhu MP & Ceddia RB. Remodeling glucose and lipid metabolism through AMPK activation: relevance for treating obesity and Type 2 diabetes. Clin Lipidol. Jun; 4(4):465-477, 2009.
9. Gaidhu MP, Fediuc S, Anthony NM, So M, Mirpourian M, Ceddia RB. Prolonged AICAR-induced AMP-Kinase activation promotes energy dissipation in white adipocytes: Novel mechanisms integrating HSL and ATGL. J Lipid Res. Apr; 50(4):704-15, 2009.
8. Anthony NM, Gaidhu MP, Ceddia RB. Regulation of visceral and subcutaneous lipolysis by acute AICAR-induced AMPK activation. Obesity (Silver Spring). Jul; 17(7):1312-7, 2009.
7. Pimenta AS, Gaidhu MP, Habib S, So M, Fediuc S, Mirpourian M, Musheev M, Curi R, Ceddia RB. Prolonged exposure to palmitate impairs fatty acid oxidation despite activation of AMP-activated protein kinase in skeletal muscle cells. J Cell Physiol. Nov;217(2): 478-85, 2008.
6. Bikopoulos G, da Silva Pimenta A, Lee SC, Lakey JR, Der SD, Chan CB, Ceddia RB, B Wheeler M, Rozakis-Adcock M. Ex vivo transcriptional profiling of human pancreatic islets following chronic exposure to monounsaturated fatty acids. J Endocrinol. Mar;196(3): 455-64, 2008.
5. Fediuc S, Pimenta AS, Gaidhu MP, Ceddia RB. AMP-activated protein kinase activation, inhibition of pyruvate dehydrogenase activity, and redistribution of substrate partitioning mediate the acute insulin-sensitizing effects of troglitazone in skeletal muscle cells. J Cell Physiol. May;215(2):392-400, 2008.
4. Gaidhu MP, Fediuc S, Ceddia RB. 5-Aminoimidazole-4-carboxamide-1-beta-D-ribo furanoside-induced AMP-activated protein kinase phosphorylation inhibits basal and insulin-stimulated glucose uptake, lipid synthesis, and fatty acid oxidation in isolated rat adipocytes. J Biol Chem. 8;281(36):25956-64, 2006.
3. Fediuc S, Gaidhu MP, Ceddia RB. Inhibition of insulin-stimulated glycogen synthesis by 5-aminoimidasole-4-carboxamide-1-beta-d-ribofuranoside-induced adenosine 5'-mono phosphate-activated protein kinase activation: interactions with Akt, glycogen synthase kinase 3-alpha/beta, and glycogen synthase in isolated rat soleus muscle. Endocrinol. 147(11):5170-7, 2006.
2. Fediuc S, Gaidhu MP, Ceddia RB. Regulation of AMP-activated protein kinase and acetyl-CoA carboxylase phosphorylation by palmitate in skeletal muscle cells. J Lipid Res. 47(2):412-20, 2006.
1. Ceddia RB. Direct metabolic regulation in skeletal muscle and fat tissue by leptin: implications for glucose and fatty acids homeostasis. Int J Obes. (Lond) 29(10):1175-83, 2005.
Affiliations
American Diabetes Association (ADA)
North American Association for The Study of Obesity (NAASO)
American Society for Biochemistry and Molecular Biology (ASB
Awards
New Investigator Award - 2008
Canadian Institute of Health Research (CIHR)
Early Researcher Award - 2009
The Government of Ontario
Supervision
Currently available to supervise graduate students: Yes
Currently taking on work-study students, Graduate Assistants or Volunteers: Not Indicated
Available to supervise undergraduate thesis projects: Not Indicated
Current Research
My research focuses on understanding the physiological and molecular mechanisms that regulate glucose and fatty acid metabolism in skeletal muscle and adipose tissue as well as whole-body energy homeostasis. The major goal is to discover safe and effective new therapeutic approaches to prevent or reverse dysfunctional metabolic alterations that occur in obesity and Type 2 Diabetes. In my lab, we investigate the effects of exercise, nutrional manipulation, and pharmacological agents on glucose and lipid metabolism at the cellular, tissue, and whole-body levels. In vivo and in vitro experiments applying physiology, biochemistry, and cellular and molecular biology techniques are used. My research is currently funded by the Canadian Institute of Health Research (CIHR), Natural Science and Engeneering Research Council (NSERC), Canada Foundation for Innovation (CFI), and the Ontario Research Fund (ORF).
Research Projects
Effects of high-fat, high-carbohydrate, and high-protein diets on whole-body energy balance
Role: Principal Investigator
Year Funded: 2007
Funded by: Canada Foundation for Innovation
Other funding: Ontario Research Fund
Energy sensing and metabolic partitioning in white adipose tissue
Role: Principal Investigator
Year Funded: 2006
Duration: 5
Funded by: Natural Sciences and Engineering Research Council
Regulation of AMPK phosphorylation/activity and beta-oxidation by long-chain fatty acids in skeletal muscle
Role: Principal Investigator
Year Funded: 2007
Duration: 1
Funded by: Canadian Diabetes Association
Regulation of white adipose tissue metabolism by AMPK
Role: Principal Investigator
Year Funded: 2007
Duration: 3
Funded by: Canadian Institutes of Health Research
Curriculum Vitae (C.V. file):