Sachil Singh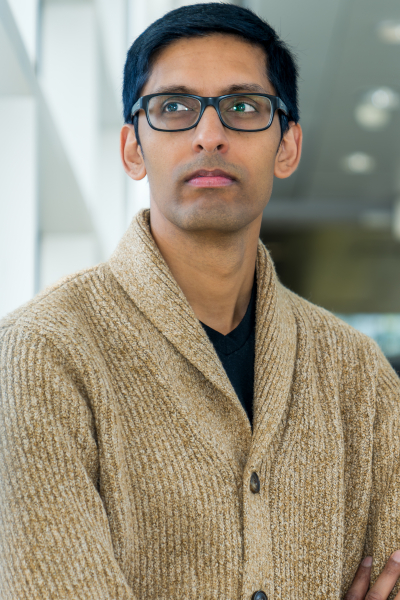 Locations / Contact Info:
327B Norman Bethune College - BCKeele Campus
Email address(es):
Faculty & School/Dept.
Faculty of Health - School of Kinesiology & Health Science
Degrees
PhD - 2016
Queen's University
Selected Publications


Singh, S. 2021. 'Racial Biases in Healthcare: Examining the contributions of point of care tools and unintended practitioner bias to patient treatment and diagnosis', Health: An Interdisciplinary Journal for the Social Study of Health, Illness and Medicine (first published online).


Singh, S. and Steeves, V. 2020. 'The Contested Meanings of Race and Ethnicity in Medical Research: A case study of the DynaMed point of care tool', Social Science & Medicine, 265(113112):1-11.


Singh, S. 2020. "Collecting Race-based Data During Coronavirus Pandemic May Fuel Dangerous Prejudices." The Conversation.


Singh, S. F. 2015. 'Social Sorting as "Social Transformation": Credit scoring and the reproduction of populations as risks in South Africa', Security Dialogue, 46(4):365-383, (Special Issue: Questioning Security Devices: Performativity, Resistance, Politics).


Singh, S. 2014. 'How to protect your privacy online' in Transparent Lives: Surveillance in Canada/Vivre à nu: La surveillance au Canada, Colin J. Bennett, Kevin D. Haggerty, David Lyon, and Valerie Steeves (eds), Edmonton: Athabasca University Press, pp. 207-213.


Singh, S. and Lyon, D. 2013. 'Surveilling Consumers: The social consequences of data processing on Amazon.com' in The Routledge Companion to Digital Consumption, Russell W. Belk and Rosa Llamas (eds), London and New York: Routledge, pp.319-332.


Singh, S. 2010. 'The South African "Information Society": Problems with policy, legislation, rhetoric and implementation, 1994-2008', Journal of Southern African Studies, 36(1):207-224.


Supervision
Currently available to supervise graduate students:
Currently taking on work-study students, Graduate Assistants or Volunteers:
Available to supervise undergraduate thesis projects:
Current Research
Dr. Singh's main areas of research are medical sociology, critical race studies, and algorithmic inequality. His current research focuses on the unintended racial biases that influence patient care whether through healthcare practitioners' personal biases, those embedded in health technologies, or both.