Efrat Gold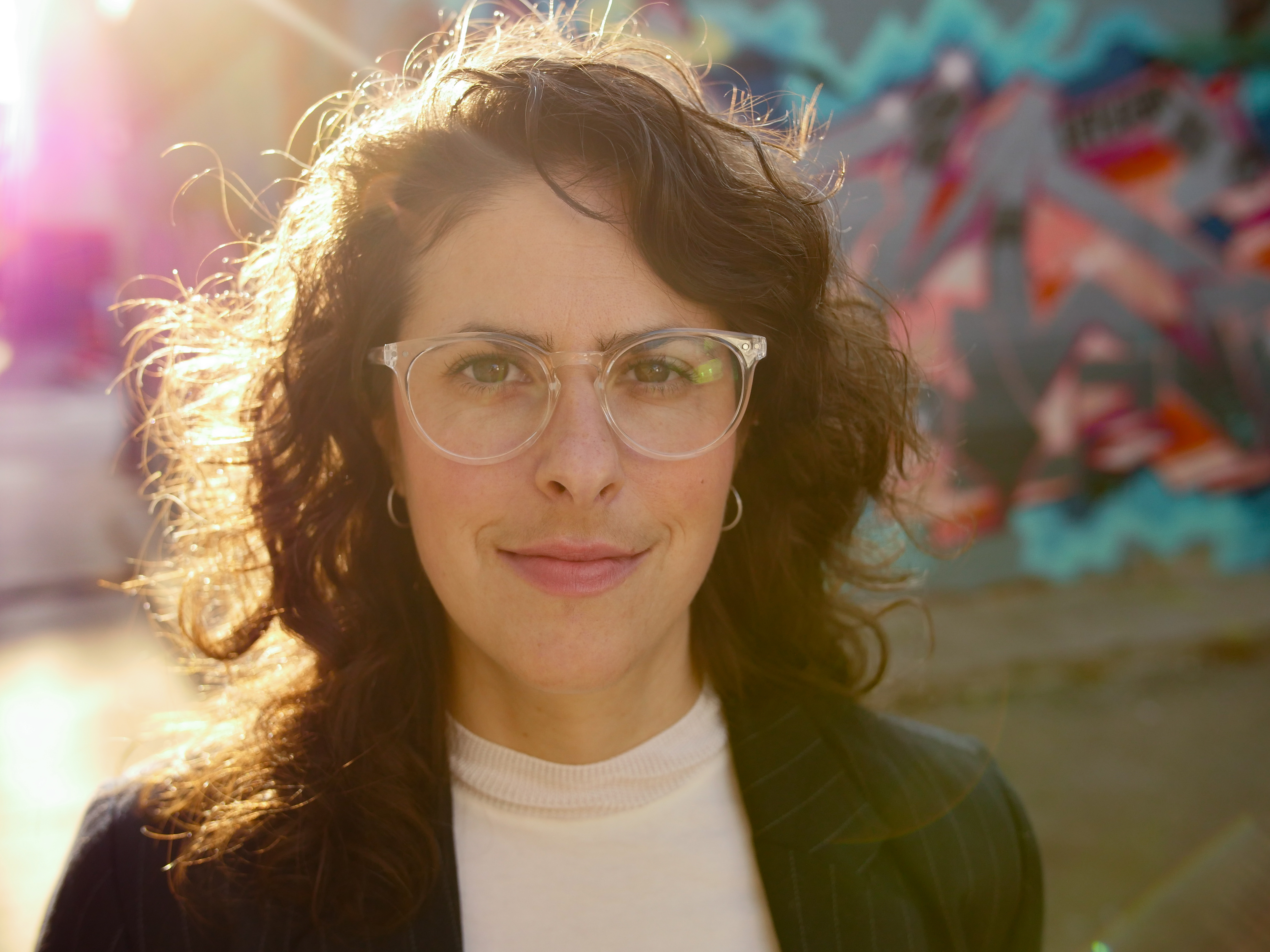 Locations / Contact Info:
Keele Campus
Email address(es):
Web site(s):
Faculty & School/Dept.
Faculty of Health - School of Health Policy & Management - School of Nursing
Degrees
PhD - 2022
University of Toronto
Toronto, ON
MA - 2014
University of Toronto
Toronto, ON
Biography
Dr Efrat Gold is an AMS History of Medicine postdoctoral fellow at York University, engaging in mad and disability studies. Using interpretive and critical theory and methods, Gold critiques the psy-complex, moving toward contextualized and relational understandings of suffering, crisis, and distress, and foregrounding those most vulnerable and marginalized by psychiatric power, discourse, and treatments. Her scholarship focuses on constructions of psychiatric legitimacy that naturalize and reproduce medicalized understandings of human suffering, thereby casting off all other possibilities. Through explorations of norms and meaning-making, Gold unsettles psychiatric ideology by unearthing the present absences of those deemed mad and exploring life-affirming possibilities for mad inclusion. Gold's publications appear in scholarly and community venues, indicating her commitment to producing research and pedagogy that is accessible to and includes mad and disabled people through consultation, activism, and solidarity. Using archival material and artefacts related to mad and disabled people's history, Gold's unique scholarly approach unearths the often-overlooked active role of mad and disabled people in pushing back against oppressive boundaries of normalcy and creating affirmative alternatives and potentials. Motivated by social justice-informed approaches to madness and disability, Gold works across difference, moving towards an emancipative politics that recognizes the entwined landscape of oppression within efforts to build different futures.
Selected Publications
Titchkosky, T., Cagulada, E. & DeWelles, M. (Eds.) with Gold, E. (2022). DisAppearing: Encounters in Disability Studies. Canadian Scholars Press.
Gold, E. & Taylor, S. (2022). Diagnosing despair: Constructing experience through psychiatric hegemony. In T. Titchkosky, E. Cagulada & M. DeWelles (Eds.), DisAppearing: Encounters in Disability Studies. Canadian Scholars Press.
Adam, S., Gold, E., & Burstow, B. (2022). From subjective opinion to medical fact: A critical discourse analysis of mental health nursing education. Issues in Mental Health Nursing. DOI: 10.1080/01612840.2022.2113940
Gold, E. (2019). Revisiting the Allan Memorial Institute. In John Egan (Ed.), Proceedings of the 38th CASAE Annual Conference (pp. 113-118). National Library of Canada Cataloguing in Publication.
Taylor, S. & Gold, E. (2019). Madness and individualism: Unravelling in crazy times. In Dalila Honorato, Maria Antonia Gonzalez Valerio, Marta de Menezes & Andreas Giannakoulopoulos (Eds.), Taboo Transgression Transcendence in Art & Science 2018 (pp. 135-143). Ionian University Publications.
Gold, E. (2016). By any other name: An exploration of the academic development of torture and its links to the military and psychiatry. In B. Burstow (Ed.), Psychiatry interrogated: An institutional ethnography anthology (pp. 203-226). Palgrave Macmillan.
Other Research Outputs
Videos about student wellbeing, mad/disability studies, education systems:
"Student mental health and wellbeing during COVID and beyond." Interview for Windvane: Teaching for Student Flourishing project, https://windvane.life/efrat-gold/
Community Publications:
Gold, E. (2021, Summer). Constructing psychiatric certainty. Canada Watch Special Edition: Critical/Mad Perspectives on Mental Health. Retrieved from https://robarts.info.yorku.ca/files/2021/09/CW-2021-Mental-Health-FINAL.pdf?x73767
Gold, E. (2019, September 5). Disciplines of dissent: On antipsychiatry within the academy. Mad in America. Retrieved from https://www.madinamerica.com/2019/09/disciplines-dissent-antipsychiatry-within-academy/
Affiliations
Review of Disability Studies
Madness/mental health submissions reviewer
Partnerships
Awards
Bonnie Burstow Antisemitism Research Award - 2020
Dr. Bonnie Burstow Scholarship in Antipsychiatry - 2018
Hewton Archival Research Award - 2019
Supervision
Currently available to supervise graduate students:
Currently taking on work-study students, Graduate Assistants or Volunteers:
Available to supervise undergraduate thesis projects:
Current Research
Archiving Patient-Led Mad Activism in Canada, 1970s-2020
This project is designed in two segments. The first segment involves the curation of mad-centered archival material not yet available in the public domain. The second is an original research segment, using critical discourse analysis of the archival material, that seeks to enhance understandings of the crucial and active role of mental patients in shaping mental health care. The project promises to create a new source of open access archival data and accompanying teaching and learning materials rooted in revisiting past mental health practices and philosophies through patient-led initiatives. Through community-engaged research, curation, and publication, I will focus on the intersections between mad activists and other disenfranchised groups, including queer/trans people, Indigenous organizers, and anti-racist activists. Once the archival series and accompanying teaching and learning materials are developed, Madness Canada/Folie Canada will coordinate the digitization and public display of the project.