Susan Vail
Associate Professor
Associate Dean Students and Curricular AffairsCoordinator, Sport Administration Certificate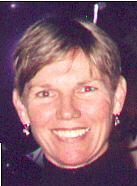 Locations / Contact Info:
442 Health, Nursing & Environmental Studies - HNESKeele CampusPhone: 416 736 2100 Ext. 20774
Email address(es):
Faculty & School/Dept.
Faculty of Health -
Selected Publications
Vail. S. (2007) Community Development and Sport Participation. Journal of Sport Management, 21(4): 571-596.
Supervision
Currently available to supervise graduate students:
Currently taking on work-study students, Graduate Assistants or Volunteers:
Available to supervise undergraduate thesis projects:
Current Research
Dr. Vail is currently involved in an action research project the purpose of which is to demonstrate how community capacity building approaches can both serve to sustain sport participation and improve the health of the community.
Curriculum Vitae (C.V. file):