Rebecca Pillai Riddell
Professor
Associate Vice-President Research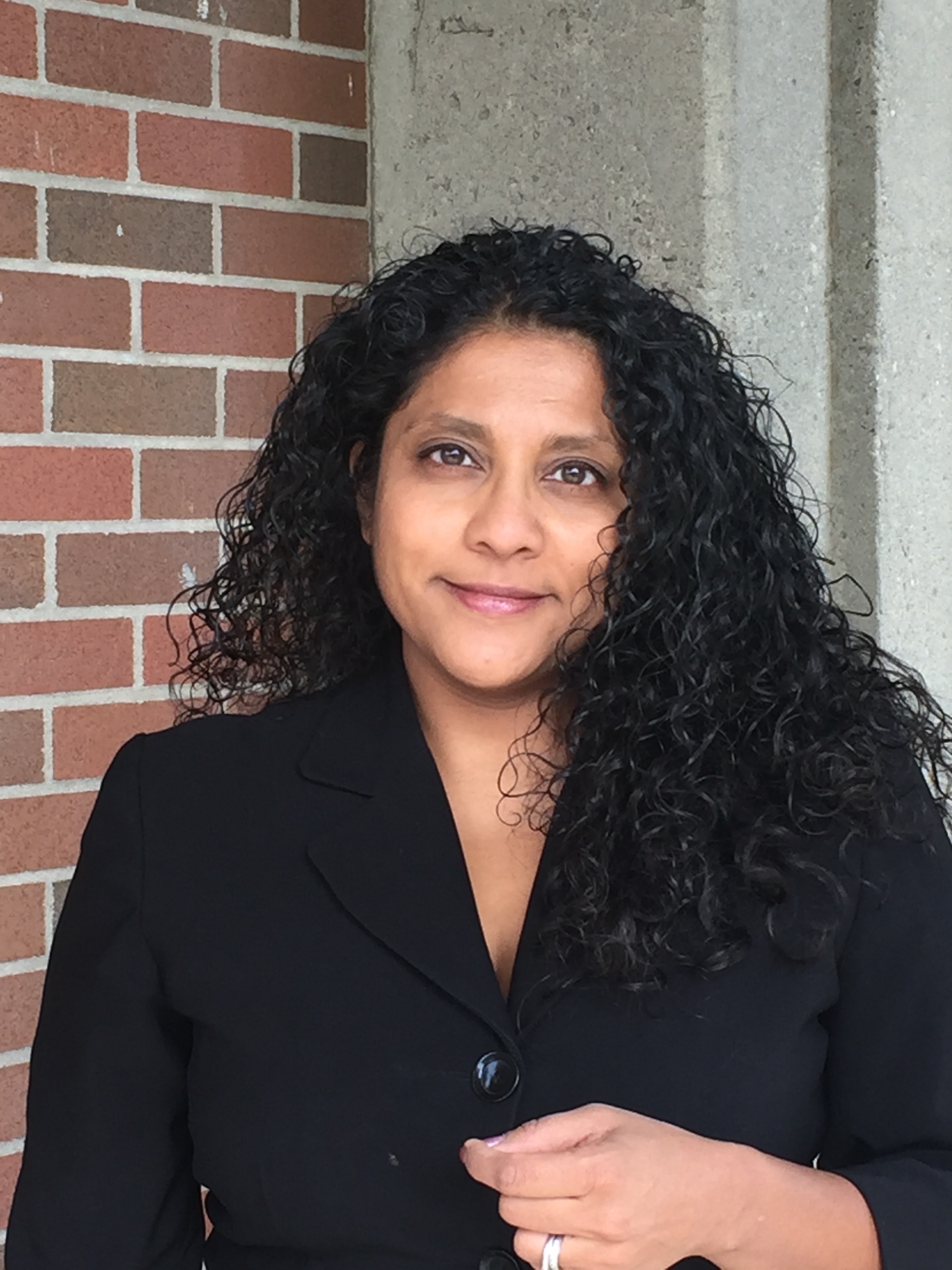 Locations / Contact Info:
2038 Sherman Health Science Research CentreKeele CampusPhone: 416 736 2100 Ext. 20177
Email address(es):
Web site(s):
Faculty & School/Dept.
Faculty of Health - Department of Psychology
Degrees
Ph.D. in Clinical Psychology - 2004
University of British Columbia
MA - 2000
University of British Columbia
BA - 1996
York University
Selected Publications
Authors in italics were students under my primary supervision at time of publication. I am senior author. Author order follows APA style.
Selected Invited/ Edited Contributions
1. Pillai Riddell, R. & Badali, M. (eds) (2017) A Match Made on Earth, A Guide to the Predoctoral Internship Process, 2nd Edition. York University Printing and e-publication http://ccppp.ca/resource-documents.
2. Pillai Riddell, R., Fitzgerald, M., Slater, R., Stevens, B., Johnston, C., & Campbell-Yeo, M. (2016). Invited Commentary. Using Only Behaviours to Assess Infant Pain: A Painful Compromise? PAINAug;157(8):1579-80. doi: 10.1097/j.pain.0000000000000598
3. Pillai Riddell, R. R., Racine, N., Craig, K., & Campbell, L. (2013). Psychological theories and biopsychosocial models in pediatric pain. In P. McGrath, B. Stevens, S. Walker, & W. Zempsky (Eds.), The Oxford Textbook of Pediatric Pain. Pg 85-94.
Selected Peer-Reviewed Publications
1. Badovinac, S., Martin, J., Guerin-Martin, C, O'Neill, M., Pillai Riddell, R., Bureau, JF, & Spiegel, R. (in press). Associations between mother-preschooler attachment and maternal depression symptoms: A systematic review and meta-analysis. PLOS One.
2. Pillai Riddell, R., O'Neill, M., Campbell, L., Taddio, A., Greenberg, S., Garfield, H (2018). The ABCD's of Pain Management: A Double-Blind Randomized Controlled Trial for a Brief Educational Video for Parents of Young Children undergoing Vaccination. ​Journal of Pediatric Psychology, Volume 43, Issue 3, 1 April 2018, Pages 224–233,https://doi.org/10.1093/jpepsy/jsx122 EDITOR'S CHOICE DISTINCTION- OPEN ACCESS
3. Pillai Riddell*. R., Gennis*, H., Tablon, P., Greenberg, S., & Garfield, H. (in press). Developing a measure of distress-promoting parent behaviours during infant vaccination: assessing reliability and validity. (*Shared first author). Canadian Journal of Pain.
4. Campbell, L., Pillai Riddell, R., Cribbie, C., Garfield, H., Greenberg, S. Preschool children's coping responses and outcomes in the vaccination context: child and caregiver transactional and longitudinal relationships (2017). Pain. 2018 Feb;159(2):314-330. doi: 10.1097/j.pain.0000000000001092. EDITOR'S CHOICE DISTINCTION OPEN ACCESS
5. Racine, N., Pillai Riddell, R, Flora, D., Taddio, A., Greenberg, S., and Garfield. H. (2016). Preschool Anticipatory Distress to Immunization Pain: Understanding Development.. Pain. Sep;157(9):1918-32. doi: 10.1097/j.pain.0000000000000590.
6. Horton, R., Lisi, D. L., Pillai Riddell, R.R., (2016). Do Infant and Caregiver Behaviours during Immunization Predict Attachment: An Exploratory Study. Attachment and Human Development 18(1): 90-99. doi: 10.1080/14616734.2015.1115113.
7. Taddio, A., McMurtry, C. M., Shah, V., Pillai Riddell, R., Chambers, C. T., Noel, M., & HELPinKids&Adults. (2015). Clinical practice guideline (summary) for reducing pain during vaccination injections. Canadian Medical Association Journal, 187(13). 975-982.
8. Pillai Riddell, R. R., Racine, N. R., Turcotte, K., Uman, L., Horton, R., Ahola Kohut, S., Din Osmun, L., Hillgrove Stuart, J., Stevens, B. J., & Gerwitz Stein, A. (2015). Non-pharmacological management of infant and young child procedural pain- An Update. Cochrane Database of Systematic Reviews 2015, Art. No.: CD006275. Doi:10.1002/14651858.CD006275.pub3
9. Pillai Riddell, R. R., Flora, D. B., Stevens, S. A., Stevens, B. J., Cohen,L. L., Greenberg, S., & Garfield, H. (2013). Variability in infant acute pain responding meaningfully obscured by averaging pain responses. Pain, 154(5), 714-721. doi: 10.1016/j.pain.2013.01.01
Affiliations
Canadian Psychological Association
Ontario Psychological Association
APA Division 54, Society for Pediatric Psychology
Canadian Pain Society
International Association for the Study of Pain
Infant Mental Health Promotion Project
Service/Community Activities
Pain in Child Health
Co-Principal Investigator, Co-Chair of PICH Committee, Sick Kids Pain Centre
Help Eliminate Pain in Kids Knowledge Mobilization Team
Member, Working Group
YRSTF@York Partnership
Director and Creator
Awards
American Psychological Association, Division 54 Early Career - 2011
Canadian Psychological Association Innovative Practice Award - 2014
Canadian Pain Society Early Career Award - 2009
Presidents Emerging Researcher Award - 2016
York University Faculty of Graduate Studies Graduate Teaching Award - 2018
Supervision
Currently available to supervise graduate students: Yes
Currently taking on work-study students, Graduate Assistants or Volunteers: Yes
Available to supervise undergraduate thesis projects: Yes
Current Research
We are currently working on two programs of research. After having succesfully executed the largest study to date of early infant-caregiver interactions within the vaccination context (original n= 760; The OUCH Cohort), we have moved on to understand mechanisms involved with the development of pain and non-pain related distress regulation during the 2nd year of life with a new cohort (The Cardio OUCH cohort). Using infrastructure from the Canada Foundation of Innovation and awards to the OUCH Team from all three Canadian tri-council funding bodies, we will be running studies that not only focus on behaviour but also cardiac physiology outcomes. In addition, we are collaborating to also include cortical infant pain measurements in our future neonatal studies in the Neonatal Intensive Care Units. The other important program of research seeks out to mobilize data from the original cohort study to teach health care professionals about ways to support infant mental health principles relating to the caregiver-child relationsip within the vaccination appointment.