Regina Schuller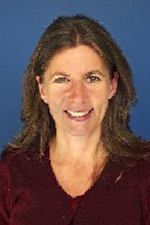 Locations / Contact Info:
245Keele CampusPhone: 416 736 2100 Ext. 33190
Email address(es):
Web site(s):
Faculty & School/Dept.
Faculty of Health - Department of Psychology
Degrees
PhD - 1990
University of Western Ontario
London
BSc - 1984
University of Toronto
Toronto
MA - 1985
University of Western Ontario
London
Selected Publications
Supervision
Currently available to supervise graduate students: No
Currently taking on work-study students, Graduate Assistants or Volunteers: No
Available to supervise undergraduate thesis projects: No
Current Research
Most of my research involves an examination of the behavioural assumptions inherent in the law, specifically the factors influencing the of various decision makers within the criminal justice system (e.g. juries, police). One line of research in particular has emphasized decision making processes in cases involving violence against women (e.g., battered women, sexual assault), such as the impact of expert testimony about battered women's syndrome on juries). Another line of research examines racial bias in juror decision making and the efficacy of legal procedures in place to curb its influence.
Curriculum Vitae (C.V. file):