Melody Wiseheart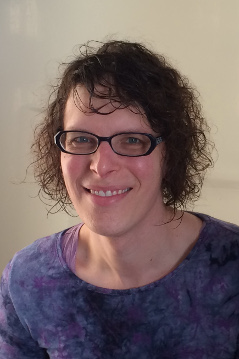 Locations / Contact Info:
Behavioural Science - BSBKeele Campus
Email address(es):
Web site(s):
Faculty & School/Dept.
Faculty of Health - Department of Psychology
Degrees
PhD - 2001
University of Illinois at Urbana-Champaign
Psychology
BS - 1995
Vanderbilt University
Psychology
Biography
Melody Wiseheart heads the Cognitive Flexibility Lab at York University. Lab members develop and validate tools for teachers that are based on cognitive psychology principles.
Selected Publications
All publications can be downloaded at http://www.yorku.ca/ncepeda/publications.html
Foot-Seymour, V., Foot, J., & Wiseheart, M. (2019). Judging credibility: Can spaced lessons help students think more critically online? Applied Cognitive Psychology, 33, 1032-1043.
Wiseheart, M., Küpper-Tetzel, C. E., Weston, T., Kim, A. S. N., Kapler, I. V., & Foot-Seymour, V. (2019). Enhancing the quality of student learning using distributed practice. In J. Dunlosky & K. Rawson (Eds.), Cambridge handbook of cognition and education (pp. 550-584). New York: Cambridge University Press.
Supervision
Currently available to supervise graduate students: Yes
Currently taking on work-study students, Graduate Assistants or Volunteers: No
Available to supervise undergraduate thesis projects: Yes
Current Research
If you would like a position in the lab, please see http://www.yorku.ca/ncepeda/positions.html
The lab is developing a socio-economic status scale, which is being compared to measures of wellbeing, self-compassion, and motivation. Students interested in development of this questionnaire are welcome to apply.
Undergraduate thesis students and graduate students interested in educational psychology, including learning and memory, may apply for a position. In particular, the lab seeks students who wish to study the spacing effect in relation to learning and retention of STEAM skills (e.g., computer science, music, biology, algebra).