Leslie S Greenberg
Distinguished ProfessorProfessor Emeritus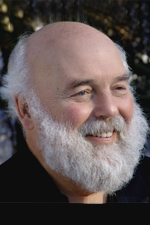 Locations / Contact Info:
108D Behavioural Science - BSBKeele CampusPhone: 416 736 2100 Ext. 66111Fax: 416 736 5814
Email address(es):
Web site(s):
Faculty & School/Dept.
Faculty of Health - Department of Psychology
Degrees
Phd - 1975
York University
Toronto Ont. Can.
B.Sc (Eng) - 1967
Univ. of Witwatersrand
Johannesburg S. Africa
M. Eng - 1970
McMaster
Hamilton Ont. Can.
Affiliations
Emotion-focused Clinic
Director
Awards
APA Division 29 award for Distinguished Contribution - 2013
APA award for Distinguished Professional Contribution - 2012
Carl Rogers Award - 2010
Distinguished contributions to Psychology as a profession - 2007
Harvey Brooker Award for Excellence in Clinical Teaching - 2007
Award for Excellence in Profess - 2006
Distinguished Career research award - 2004
Supervision
Currently available to supervise graduate students: No
Currently taking on work-study students, Graduate Assistants or Volunteers: No
Available to supervise undergraduate thesis projects: No
Current Research
Psychotherapy process and outcome research with a particular focus on identifying processes of change and relating these to outcome. Empirically supported experiential therapy with a special focus on the treatment of depression. The role of emotion in therapy and constructivism in the generation of meaning. The development of the principles of a dilectical-constructivist emotion-focused therapy for individuals and couples. Psychotherapy integration. More information can be found on my webpage.
Research Projects
Emotional Literacy
Role: Principal Investigator
Amount funded: $200,000
Year Funded: 2009
Duration: 2
Funded by: Other...
Forgiveness
Role: Principal Investigator
Amount funded: $140,000
Year Funded: 2007
Duration: 3
Funded by: Social Sciences and Humanities Research Council
Curriculum Vitae (C.V. file):