Alison Macpherson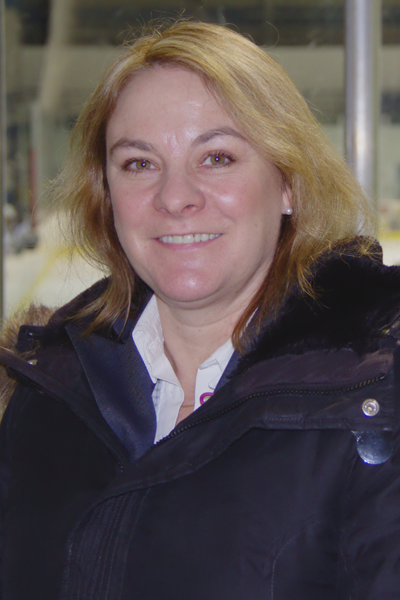 Locations / Contact Info:
337 Norman Bethune College - BCKeele CampusPhone: 416 736 2100 Ext. 77216
Email address(es):
Faculty & School/Dept.
Faculty of Health - School of Kinesiology & Health Science
Degrees
PhD - 2003
University of Toronto
Biography
Dr. Macpherson received her PhD from the University of Toronto's Institute of Medical Science preceeded by a Master's degree in Epidemiology and Biostatistics from McGill University. Her research interests include prevention of childhood injuries in mainstream, First Nations, and Inuit children, and pediatric health services research. She is an adjunct Senior scientist at the Institute for Clinical Evaluative Sciences (ICES), a member of the LaMarsh Institute for Child and Youth Health, and a member of the Editorial Board of the journal Injury Prevention. She is currently the co-principal investigator on several CIHR grants, and holds a CIHR Chair in Maternal and Child Health Services and Policy Research.
Selected Publications
Pike I, Piedt S, Warda L, Yanchar N, Macarthur C, Babul S, Macpherson AK. Developing Injury Indicators for Canadian Children and Youth: a Modified Delphi approach. Injury Prevention 2010:16; 154-160.

Mackay M. Macpherson AK, Pike I, Vincenten J, McClure R. Action indicators for injury prevention. Injury Prevention 2010; 16: 204-207

Howard AW, Macarthur C, Rothman L, Willan A, Macpherson AK. School playground surfacing and arm fractures in children: a cluster randomized trial comparing sand to wood chip surfaces. PloS Medicine 2009;6 e1000195.

Warsh J., Constantin SA, Howard AW, Macpherson AK. A systematic review of the association between bodychecking and injury in youth ice hockey. Clin J Sport Med 2009.19(2):134-145.
Other Research Outputs
Measuring Injury Matters : A plain-language guide to injury indicators. Pike I, Macpherson AK, et al. 2010

Peden et al eds. World report on child injury prevention, WHO 2008.

Macpherson AK, Schull M, Manuel D, Cernat G, Redelmeier D, Laupacis A. Injuries in Ontario: an ICES research atlas. September 2005
Affiliations
The Institute for Clinical Evaluative Sciences
Adjunct Senior Scientist
Service/Community Activities
Parachute Canada
Member of the expert advisory committee
Supervision
Currently available to supervise graduate students: Yes
Currently taking on work-study students, Graduate Assistants or Volunteers: No
Available to supervise undergraduate thesis projects: No
Current Research
Dr. Macpherson's current research interests relate to the prevention of childhood injuries. Particular areas of interest include injuries in sports and recreation, including hockey and playground injuries, injury indicators, evaluation of public policies related to injury, and injuries in First Nations and Inuit communities.
Research Projects
The CIHR Team in Child and Youth Injury Prevention
This interdisciplinary team aims to reduce the incidence and burden of childhood injuries. We will focus on common and severe injuries, and base our interventions on a developmental approach. The team comes from across the country and includes researchers, practitioners, and community members.
Role: Co-Principal Investigator
Amount funded: $2,000,000
Year Funded: 2010
Duration: 5
Funded by: Canadian Institutes of Health Research
Curriculum Vitae (C.V. file):