Sherry L. Grace, PhD, CRFC, FCCS, FAACVPR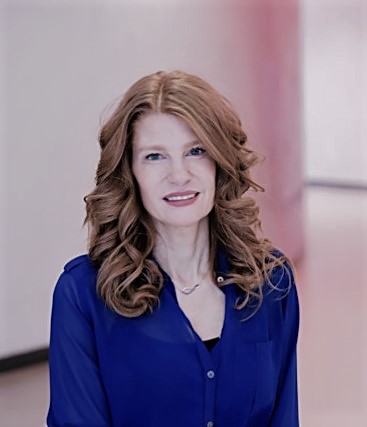 Faculty & School/Dept.
Faculty of Health - School of Kinesiology & Health Science
Degrees
PhD - 2001
Biography
Sherry L. Grace, PhD, FCCS, FAACVPR, CRFC holds her primary appointment as Full Professor in the Faculty of Health at York University. She is also appointed at the University Health Network, University of Toronto, as Sr. Scientist with KITE-Toronto Rehabilitation Institute's Cardiovascular Rehabilitation & Prevention Program, and is Director of Cardiac Rehabilitation Research with the Peter Munk Cardiac Centre.
Prof. Grace's research centers on optimizing post-acute cardiovascular care globally, as well as patient outcomes (including mental health). She has published ~270 papers which have been cited ~13,000 times (h-index=60), and authored clinical practice guidelines internationally. She led the development of the Canadian quality indicators for cardiac rehabilitation, as well as policy positions on systematic referral and utilization promotion. She has held ~55 grants and contracts to support this research.
Prof. Grace has earned awards from the American and Canadian Associations of Cardiovascular Rehabilitation, among other societies. She has worked with the World Health Organization. Finally, she was instrumental in the development of the International Council on Cardiovascular Prevention and Rehabilitation, serving on the Executive Board since inception.
Selected Publications
Ivers, N., Schwalm, J-D., Bouck, Z., McCready, T., Taljaard, M., Grace, S.L., Cunningham, J., Bosiak, B., L., Presseau, J., Witteman, H.O., Suskin, N., Wijeysundera, H., Atzema, C., Bhatia, S., Natarajan, M., & Grimshaw, J.M. (2020). Interventions supporting long term adherence and decreasing cardiovascular events after myocardial infarction (ISLAND): pragmatic randomized trial. BMJ;369:m1731
Santiago de Araujo Pio, C.*, Chaves, G.S.*, Davies, P., Taylor, R.S. & Grace, S.L. (2019). Interventions to promote patient utilisation of cardiac rehabilitation. Cochrane Database Syst Rev; Issue 2; Art. No.: CD007131. Doi: 10.1102/14651858.CD007131.pub4.
Turk-Adawi, K., Supervia, M., Lopez Jimenez, F., Pesah, E.*, Rongjing, D., Britto, R., Bjarnason-Wehrens, B., Derman, W., Abreu, A., Babu, A., Santos, C., Khiong, J.S., Cuenza, L., Yeo, T.J., Scantlebury, D., Andersen, K., Gonzalez, G., Giga, V., Vulic, D., Vataman, E., Cliff, J., Kouidi, E., Yagci, I., Kim, C., Benaim, B., Rivas-Estany, E., Fernandez, R., Radi, B., Gaita, D., Simon, A., Chen, S.Y., Roxburgh, B. Castillo Martin, J., Maskhulia, L., Burdiat, G., Salmon, R., Lomelí, R., Sadeghi, M., Sovova, E., Hautala, A., Tamuleviciute-Prasciene, E., Ambrosetti, M., Neubeck, L., Asher, E., Kemps, H., Eysymontt, Z., Farsky, S., Hayward, J., Prescott, E., Dawkes, S., Santibanez, C., Zeballos, C., Pavy, B., Kiessling, A., Sarrafzadegan, N., Baer, C., Thomas, R., Hu, D., & Grace, S.L. (2019). Cardiac rehabilitation availability and density around the globe. EClinicalMedicine;13:31-45.
Moghei, M.*, Turk-Adawi, K., Isaranuwatchai, W., Sarrafzadegan, N., Oh, P., Chessex, C., & Grace, S.L. (2017). Cardiac rehabilitation costs. International Journal of Cardiology;244:322-32.
Sumner, J., Grace, S.L. & Doherty, P. (2016). Cardiac rehabilitation utilization in England: Results from the National Audit. Journal of the American Heart Association. Oct 21;5(10). pii:e003903.
Samayoa, L.*, Grace, S.L., Gravely, S., Benz Scott, L., Marzolini, S. & Colella, T. (2014). Sex differences in cardiac rehabilitation enrolment: A meta-analysis. Canadian Journal of Cardiology, 30: 793-800. August.



Grace, S.L., Warburton, D.E.R., Stone, J.A., Sanderson, B., Oldridge, N., Jones, J., Wong, N., & Buckley, J.P. (2013). International charter on cardiovascular prevention and rehabilitation: A call for action. JCRP, 33(2):128-31. March/April. http://journals.lww.com/jcrjournal/Fulltext/2013/03000/International_Charter_on_Cardiovascular_Prevention.10.aspx



Polyzotis, P.*, Suskin, N., Unsworth, K., Reid, R., Jamnik, V., Parsons, C., & Grace, S.L. (2013). Primary care provider receipt of cardiac rehabilitation discharge summaries: Are they getting what they want to promote long-term risk reduction? Circulation: Cardiovascular Quality & Outcomes, 6:83-89. January.



Grace, S.L., Arthur, H.M., Chan, S., Cyr, C., Dafoe, W., Martin, J., Oh, P., Suskin, N., & Chessex, C. (2011). Systematizing Inpatient Referral to Cardiac Rehabilitation 2010: Canadian Association of Cardiac Rehabilitation and Canadian Cardiovascular Society Joint Position Paper. Canadian Journal of Cardiology, 27(2), 192-199. March/April. 10.1016/j.cjca.2010.12.007 and Journal of Cardiopulmonary Rehabilitation and Prevention, 31(3): E1-E7. http://journals.lww.com/jcrjournal/Abstract/publishahead/Systematizing_Inpatient_Referral_to_Cardiac.99909.aspx



Grace, S.L., Russell, K.*, Reid, R., Oh, P., Anand, S., Rush, J., Williamson, K., Gupta, M., Alter, D.A., & Stewart D.E. (2011). Effect of cardiac rehabilitation referral strategies on utilization rates: A prospective, controlled study. Archives of Internal Medicine, 171(3), 235-241.
Other Research Outputs
Grace, S.L. (2020). Outcomes assessment and utilization. American Association of Cardiovascular and Pulmonary Rehabilitation Guidelines (6th Ed). J. Ehrman & P. Savage. (Eds). Human Kinetics.
Cardiac Rehabilitation Barriers Scale https://sgrace.info.yorku.ca/cr-barriers-scale/crbs-use-and-citation-information/; https://globalcardiacrehab.com/For-Patients
Grace, S.L., Turk-Adawi, K.I., Contractor, A., Atrey, A., Campbell, N., Derman, W., Ghisi, G.M.G.*, Hu, D., Mendis, S., Oh, P., Oldridge, N., Sarkar, B., & Yeo, T.J., Lopez, F., & Sarrafzadegan, N. (2016). Consensus statement: Cardiac rehabilitation delivery model for low-resource settings. Heart;102:1449-1455 (available on guideline clearinghouses http://www.ecri.org and http://psychu.org)
Certification program to train healthcare providers and trainees on how to deliver each core component in above low-resource model: https://globalcardiacrehab.com/Certification
Grace, S.L., Poirier, P., Norris, C.M., Oakes, G., Somanader, D.*, & Suskin, N. (2014). Pan-Canadian development of cardiac rehabilitation and secondary prevention quality indicators. Canadian Journal of Cardiology, 30(8): 945-948. ​http://ccs.ca/en/ccs-data-definitions-quality-indicators#Cardiac-Rehabilitation
Accredited, evidence-based, free, open-access online course for healthcare providers on how to encourage inpatients to participate in cardiac rehabilitation: http://learnonthego.ca/Courses/promoting_patient_participation_in_CR_2020/promoting_patient_participation_in_CR_2020EN/story_html5.html (available in 5 languages at: https://globalcardiacrehab.com/CR-Utilization)
Affiliations
University Health Network -KITE, Toronto Rehabilitation Institute
Sr. Scientist, Cardiorespiratory Fitness Team
University of Toronto
Assistant Professor, Psychiatry, Health, & Disease Program, Department of Psychiatry, Faculty of Medicine
University Health Network – Peter Munk Cardiac Centre
Research Director, Cardiac Rehabilitation
Partnerships
International Council of Cardiovascular Prevention and Rehabilitation
Service/Community Activities
Canadian Cardiovascular Society
Member, Cardiac Rehabilitation / Secondary Prevention Indicators Chapter Working Group, Canadian Cardiovascular Society
International Council of Cardiovascular Prevention and Rehabilitation
immediate past-chair; co-chair Cardiac Rehab Foundations Certification; co-chair International Cardiac Rehab Registry
World Health Organization
Member, Package of Rehabilitation Interventions, Ischemic Heart Disease, Technical Working Group and Development Group
Awards
Leadership Prize (Best Manuscript in Women's Health Issues), Jacob's Institute of Women's Health - 2003
Journal Paper Award, Academy of Psychosomatic Medicine - 2008
New Investigator Award, Canadian Institutes of Health Research - 2007
Outstanding Contributions to Health Psychology, American Psychological Association - 2010
Leadership Award - Knowledge Translation, Canadian Association of Cardiovascular Prevention and Rehabilitation - 2012
Fellow, Canadian Cardiovascular Society - 2016
Established Investigator Award, American Association of Cardiovascular Prevention and Rehabilitation - 2018
Terry Kavanagh Lecture, Canadian Association of Cardiovascular Prevention and Rehabilitation - 2018
Fellow, American Association of Cardiovascular Prevention and Rehabilitation - 2019
Supervision
Currently available to supervise graduate students: Yes
Currently taking on work-study students, Graduate Assistants or Volunteers: No
Available to supervise undergraduate thesis projects: No
Current Research
Development of International Cardiac Rehab Registry: https://globalcardiacrehab.com/ICRR-Governance