Michael Pettit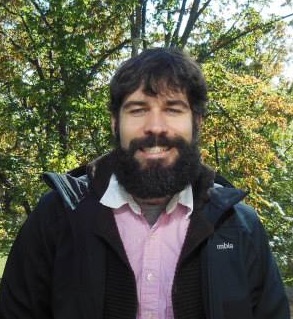 Locations / Contact Info:
210 BSBKeele CampusPhone: 416 736 2100 Ext. 20759
Email address(es):
Faculty & School/Dept.
Faculty of Health - Department of Psychology
Degrees
PhD - 2006
University Of Toronto
BA - 2001
King's College/Dalhousie
Biography
Michael Pettit specializes in Historical, Theoretical, and Critical Studies of Psychology. His research focuses on cultural constructions of personhood and the self both with the discipline of psychology and beyond its boundaries.
Selected Publications
Book
Michael Pettit, The Science of Deception: Psychology and Commerce in America (Chicago: University of Chicago Press, 2013).
Special Issues
Michael Pettit & Jacy L. Young, eds., "Psychology and its Publics," History of the Human Sciences 30(4) (2017).
Alexandra Rutherford & Michael Pettit, eds., "Feminism and/in/as Psychology" History of Psychology 18(3) (2015).
Recent Articles
Michael Pettit, "The Great Cat Mutilation: Sex, Social Movements and the Utilitarian Calculus in 1970s New York City," British Journal for the History of Science: Trends (2017).
Michael Pettit & Jana Vigor, "Pheromones, Feminism, and the Many Lives of Menstrual Synchrony,"BioSocieties 10(3) (2015): 271-294.
Michael Pettit, "Subject Matter: Human Behavior, Psychological Expertise, and Therapeutic Lives,"Social Studies of Science 45(1) (2015): 146-158.
Michael Pettit, Darya Serykh & Christopher D. Green, "Multispecies Networks: Visualizing the Psychological Research of the Committee for Research in Problems of Sex," Isis 106(1) (2015): 121-149.
Michael Pettit, "Becoming Glandular: Endocrinology, Mass Culture, and Experimental Lives in the Interwar Age," American Historical Review 118(4) (2013): 1052-1076.
Michael Pettit, "The Problem of Raccoon Intelligence in Behaviourist America," British Journal for the History of Science 43 (3) (2010): 391-421.
Awards
Article Prize - Forum for the History of Science in America - 2011
Early Career Achievement Award - APA Div 26 - 2009
Early Career Award - FHHS - 2006
Supervision
Currently available to supervise graduate students: Yes
Currently taking on work-study students, Graduate Assistants or Volunteers: Not Indicated
Available to supervise undergraduate thesis projects: Yes
Current Research
Research Projects
Governed by Affect: Hot Cognition and the End of Cold War Psychology
He recently completed a second book. Governed by Affect offers a new history of American psychology and its global entanglements since the 1960s. The book traces a series of transformations psychology underwent during this period: a switch in identity from a social to a health science; the greater engagement of psychological scientists in the realms of self-help and public policy; and the overshadowing of cognitive science by theories of affect. These three transformations -- in psychology's political economy, in its public engagement, and in its theories of self -- constitute distinct but interconnected areas of analysis for constructing a new history of the psychological society. Such a perspective offers a critical genealogy of the stakes and public face of psychology at a time when the provision of mental health services and the use of behavioral interventions to improve both personal and social well-being are acute matters of concern.
Role: Principal Investigator
Funded by: Social Sciences and Humanities Research Council
Sex Lives of Animals in the Age of Kinsey
His second major project was a series of interconnected articles on The Sex Lives of Animals in the Age of Kinsey. During the 1940s and 1950s a number of prominent American scientists championed the importance of non-procreative behaviors in understanding both human and animal sexuality. This liberal sexology informed much of the self-help literature and social policy of the sexual revolution. In the 1970s, newly organized feminist, LGBT, and animal liberation movements intervened to alter the core assumptions and practices of this behavioral endocrinology. The project draws on archival documents to trace how individual readers, patients, and activist organizations sought in turn, to engage, debunk, and incorporate this research into hormones and animal behavior into their own identities.
Role: Principal Investigator
Funded by: Social Sciences and Humanities Research Council
The Science of Deception
His first book The Science of Deception (2013) offered a novel interpretation of the cultural origins of psychology by looking at the discipline's place in the history of capitalism. The book charts the captivation with the practices of deception running through turn-of-twentieth-century American religious, legal, and commercial culture. It addresses how optical illusion crossed between laboratory instruments and amusements in mass culture, the role of psychology in laws regulating the advertising and labeling of food and drugs, the debunking of spirit mediums, pathological lying as a psychiatric diagnosis, the role of the lie detector in policing, and the rise of personality testing.
Role: Principal Investigator
Funded by: Social Sciences and Humanities Research Council