Jennifer L. Kuk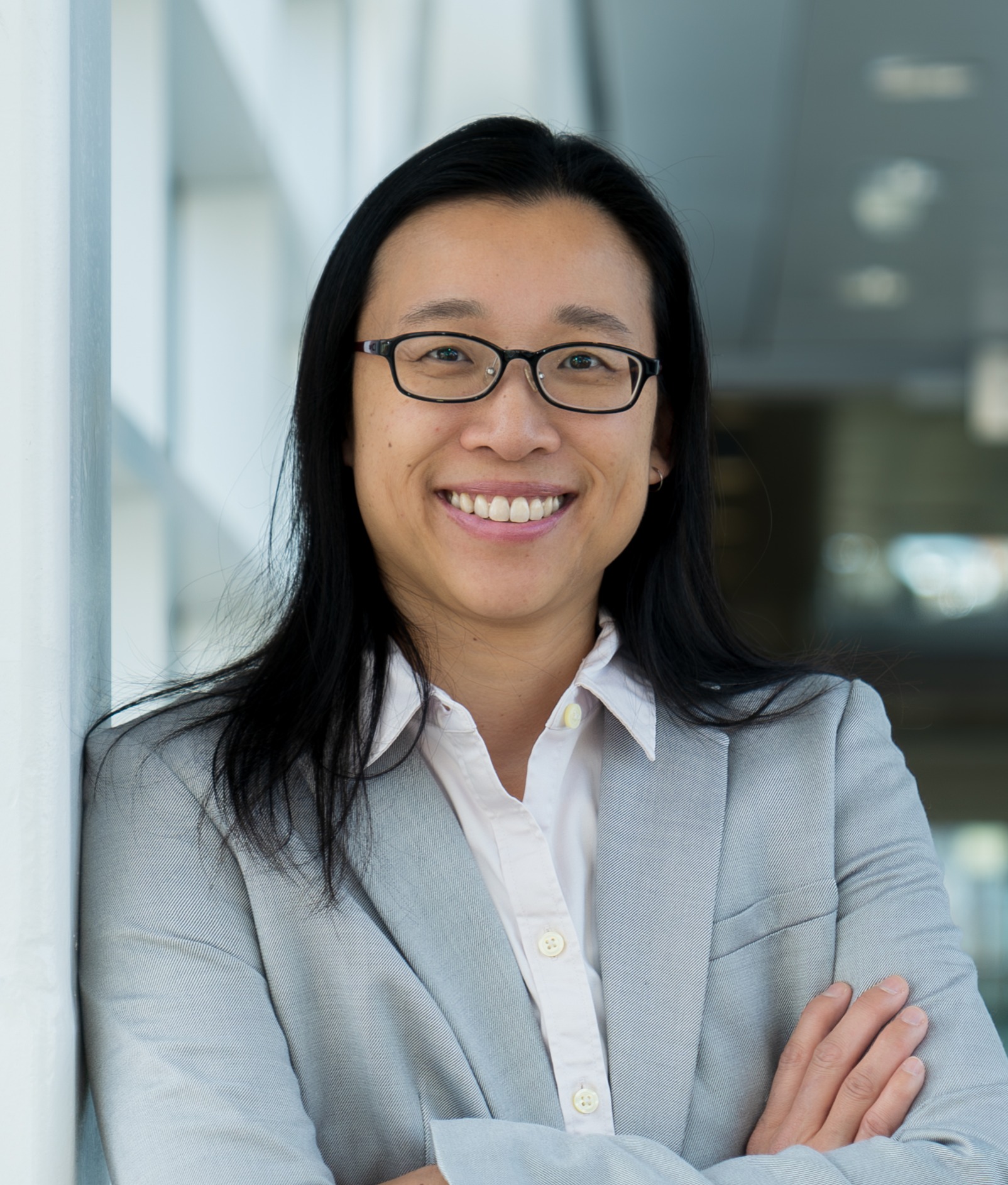 Locations / Contact Info:
2002 Sherman Health Science Research CentreKeele CampusPhone: 416 736 2100 Ext. 20080
Email address(es):
Faculty & School/Dept.
Faculty of Health - School of Kinesiology & Health Science
Degrees
PhD - 2007
Queen's University
Kingston
Selected Publications


Christensen R, Raiber L, Wharton S, Kuk JL: The associations of resting metabolic rate with chronic conditions and weight loss (Clinical Obesity – In Press).


Fung MDT, Wharton S, MacPherson A, Kuk JL: Receptivity to Bariatric Surgery in Qualified Patients (J Obesity – 2016;2016:5372190. doi: 10.1155/2016/5372190. Epub 2016 Jul 19).


Kuk JL, Brown RE: Aspartame intake is associated with greater glucose tolerance in individuals with obesity (APNM – May 24: 1-4, 2016).


Brown RE, Canning KL, Fung MDT, Jiandani D, Riddell M, MacPherson A, Kuk JL: Calorie Estimation in Adults Differing in Body Weight Class and Weight Loss Status (Med Sci Sport Ex – Mar 48(3):521-6, 2016). doi: 10.1249/MSS.0000000000000796.


Parikh S, Hamadeh MJ, Kuk JL: Estimating Serving Sizes for Healthier and Unhealthier Versions of Food According to Canada's Food Guide (Canadian Journal of Dietetic Practice and Research – Dec; 76(4):204-7, 2015)


Brown RE, Sharma AM, Ardern CI, Mirdamadi P, Mirdamadi P, Kuk JL: Secular trends in the relationship between caloric intake, carbohydrate intake, and physical activity with obesity (Obesity Research and Clinical Practice – Sep 14, 2015. pii: S1871-403X(15)00121-0. doi: 10.1016/j.orcp.2015.08.007 ).


Brown RE, Kuk JL: Consequences of obesity and weight loss: a devil's advocate position (Obesity Reviews – Jan;16(1):77-87, 2015)


Serodio KJ, Rotondi M, Ardern CI, Kuk JL: Antidepressant usage influences the association between BMI and health risk factors (Clin Obesity – Dec 4(6), 296-302, 2014).


Kuk JL and Ardern CI: The influence of ethnicity and sex on self-rated overweight physical activity and health status (Perspectives in Public Health – Perspect Public Health. Jan;134(1):38-4, 2014).


Lee SJ, Deldin A, White D, Libman I, Rivera-Vega M, Kuk JL, Sandoval S, Boesch C, Arslanian SA: Aerobic exercise but not resistance exercise reduces intrahepatic lipid content and visceral fat and improves insulin resistance in obese adolescent girls: A randomized controlled trial (AJP - Endocrinology and Metabolism – Nov 15;305(10):E1222-9, 2013.)


Liu RH, Wharton S, Sharma AM, Ardern CI, Kuk JL: Influence of a Lifestyle-Based Weight Loss on the Metabolic Risk Profile of Metabolically Normal and Abnormal Obese Adults (Obesity – Aug;21(8):1533-9, 2013)


Brown RE, Riddell MC, MacPherson AK, Canning KL, Kuk JL: All-cause and cardiovascular mortality risk in U.S. adults with and without type 2 diabetes: influence of physical activity, pharmacological treatment and glycemic control (J of Diabetes and Its Complications – Jul 22: 2013).


Taing K. Ardern CI, Kuk JL: Effect of the Timing of Weight Cycling and Weight Variability During Adulthood on Mortality Risk in Women (Obesity – Feb: 20(2): 407-413, 2012).


Reddigan JI, Ardern CI, Riddell MC and Kuk JL: Physical activity and cardiovascular disease mortality: The influence of cardiometabolic risk factors (Am J Cardiology –Nov; 15;108(10):1426-31, 2011).


Kuk JL and Ardern CI: Age and Sex Differences in the Clustering of Metabolic Syndrome Factors: Association with Mortality Risk (Diabetes Care – Nov;33(11):2457-61, 2010).


Davidson LE, Hudson R, Kilpatrick K, Kuk JL, McMillan KP, Janiszewski PM, Lee SJ, Lam M, Ross R: Effects of Exercise Modality on Insulin Resistance and Functional Limitation in Older Adults: A Randomized Controlled Trial. (Arch Int Med – 169(2):122-131, 2009).


Ross R, Berentzen T, Bradshaw AJ, Janssen I, Kahn HS, Katzmarzyk PT, Kuk JL, Seidell JC, Snijder MB, Sørensen TIA, Després JP: Is the relationship between waist circumference, morbidity and mortality altered depending on measurement protocol for waist circumference? (Obesity Reviews – Jul;9(4):312-25, 2008).


Kuk JL, Katzmarzyk PT, Nichaman MZ, Church TS, Blair SN, and Ross R.: Visceral Fat is an Independent Predictor of All-Cause Mortality in Men. (Obesity – 14: 336-341, 2006).


Affiliations
Canadian Obesity Network
Member Scientific Committee (2006-2010) Student and New Professional Committee (2008-2010)
Canadian Society for Exercise Physiology
Member
Muscle Health and Muscle Health Research Centre
Member (since 2011)
Partnerships
Wharton Medical Weight Management Clinic
Scientific Collaborator and Advisor
Service/Community Activities
CBC News
Media Interview - Expert - Why willpower isn't enough to keep the pounds off (Dec 23, 2016)
Time
Media Interview - Expert - The Annoying Truth about Holiday Weight Gain (Dec 1, 2016)
Awards
TOPS New Investigator Award – Canadian Obesity Network - 2015
CIHR INMD Newsletter - New Investigator - 2013
Laboratory Equipment Scientist of the Week - 2011
Supervision
Currently available to supervise graduate students: Yes
Currently taking on work-study students, Graduate Assistants or Volunteers: Yes
Available to supervise undergraduate thesis projects: Yes
Current Research
Characterizing obesity and related health risks (cardiovascular disease and type 2 diabetes) and examining the influence of diet, physical activity using both clinical interventions and epidemiological approaches.