Janessa D M Drake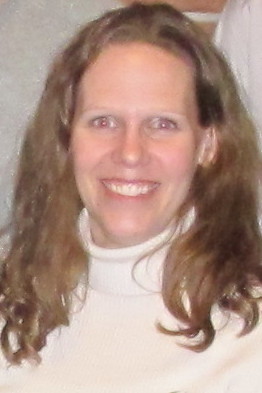 Faculty & School/Dept.
Faculty of Health - School of Kinesiology & Health Science
Degrees
PhD -
University of Waterloo
MSc -
University of Guleph
BSc -
University of Guelph
Biography
Dr. Janessa Drake specializes in the area of Spine Biomechanics. At York University she has teaches undergraduate courses in anatomy, introductory and advanced biomechanics of human movement, low back disorders and performance, and clinical biomechanics, and at the graduate level she teaches instrumentation, signal processing and modelling at the graduate level. She was awarded the Faculty of Health, Dean's Award for Excellence in Teaching in 2013.
She received her BSc and MSc from the University of Guelph, and her PhD from the University of Waterloo. Before and after her MSc she worked as a Kinesiologist and Ergonomist, both independently and with a health management company that functioned 3rd party to insurers. She performed hundreds of functional abilities evaluations, disability assessments, on-site job analyses, physical demands analyses, return-to-work programs, and work station re-designs. Her first faculty appointment was in the Department of Kinesiology at the University of Windsor (Cross-Appointed to Department of Industrial and Manufacturing Systems Engineering), before joining York University in 2009.
Her overarching research goal is focused on reducing the incidence and severity of workplace musculoskeletal disorders (see Current Research section for additional detail). Dr. Drake is currently funded by NSERC Discovery Grant, and by Ministry of Labour: Centre of Research Expertise for the Prevention of Musculoskeletal Disorders (CRE-MSD) grant.
Her research related service work includes being a member on both the Advisory and Steering Committees for CRE-MSD, and a Canadian Society for Biomechanics (CSB) Executive Member since 2014 (currently the CSB Communications Officer). At York she has served in Kinesiology and Health Science as a reviewer for Masters and PhD level NSERC graduate and undergraduate (USRA) scholarships, and Ontario Graduate Scholarships, and at the University level for NSERC undergraduate and graduate scholarships. Dr. Drake also regularly serves as an external reviewer for granting agencies (e.g. NSERC, CRE-MSD, MITACS, etc.), journals, and for conference scientific content for conferences (e.g. CSB, Association of Canadian Ergonomists, etc.).
Selected Publications
Note: Dr. Drake's student/trainee names are italicized.
Johnston, H., Wanninayake, S., Drake, J.D.M. Investigating women's chest size, trunk muscle co-contraction and back pain during prolonged standing. Journal of Back and Musculoskeletal Rehabilitation, In Press: http://doi.org/10.3233/BMR-200090; Pre-press pp. 1-10, 2021.
Schinkel-Ivy, A., Drake, J.D.M. Interaction between thoracic movement and lumbar spine muscle activation patterns in young adults asymptomatic for low back pain: A cross-sectional study. Journal of Manipulative and Physiological Therapeutics, 42(6): 461-469, 2019.
Schinkel-Ivy, A., DiMonte, S., Drake, J.D.M. Repeatability of kinematic and electromyographical measures during standing and trunk motion: How many trials are sufficient? Journal of Electromyography and Kinesiology, 25(2): 232-238, 2015.
Babiolakis, C.S., Kuk, J.L., Drake, J.D.M. Differences in lumbopelvic control and occupational behaviours in female nurses with and without a recent history of low back pain due to back injury. Ergonomics, 58(2): 235-245, 2015.
Cotter, B., Nairn, B., Drake, J.D.M. Should a standing or seated reference posture be used to normalize seated spine kinematics? Journal of Biomechanics, 47(10): 2371-2377, 2014.
Schinkel-Ivy, A., Nairn, B.C., Drake, J.D.M. Investigation of trunk muscle co-contraction and its association with low back pain development during prolonged sitting. Journal of Electromyography and Kinesiology. 23(4): 778-786, 2013.
Other Research Outputs
Affiliations
Canadian Society for Biomechanics
Executive Board Member (Communications Officer)
Association of Canadian Ergonomists
Member
Centre of Research Expertise for the Prevention of Musculoskeletal Disorders
Researcher; Advisory and Steering Committee Member
International Society of Biomechanics
Member
Awards
Dean's Award for Excellence in Teaching (Early Career) - 2013
Supervision
Currently available to supervise graduate students: Yes
Currently taking on work-study students, Graduate Assistants or Volunteers: Yes
Available to supervise undergraduate thesis projects: Yes
Current Research
Dr. Drake's current research is focused on quantifying and evaluating the thoracic and lumbar spine neuromuscular control and musculoskeletal responses to work-related exposures to understand the spines' role in whole body movement strategies and their adaptations that are protective or causal to the development of injury. She has specific interest in the effects of modifying factors including sex, age, fatigue, and fitness level. She uses analyses of 3D motion (passive and active optoelectronic systems, inertial measurement units, video, etc.), muscle activation (via surface and indwelling electromyography), force (platforms, cubes, gauges), as well as imaging modalities (magnetic resonance and ultrasound).
Research Projects
Investigating changes in muscle co-activation following a fatiguing overhead drilling task
Role: CoInvestigator
Amount funded: $9,970
Year Funded: 2019
Duration: 1
Funded by: Other...
Other funding: Centre of Research Expertise for the Prevention of Musculoskeletal Disorders (CRE-MSD)
Thoracic and Lumbar Spine Biomechanics
Role: Principal Investigator
Amount funded: $200,000
Year Funded: 2019
Duration: 5
Funded by: Natural Sciences and Engineering Research Council