Claire Mallette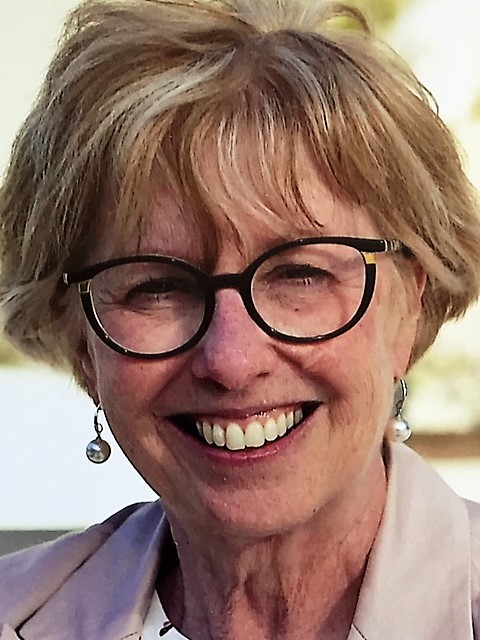 Locations / Contact Info:
354 Health, Nursing & Environmental Studies - HNESKeele CampusPhone: 416-736-2100 Ext. 44541Fax: 416-736-5714
Email address(es):
Faculty & School/Dept.
Faculty of Health - School of Nursing
Degrees
BScN - 1979
McGill University
Montreal, Quebec
MScN - 1999
Toronto University
Toronto, Ontario
PhD - 2005
Toronto, University
Toronto, Ontario
Biography
Dr. Claire Mallette is presently an Associate Professor in the School of Nursing at York University. She received a Bachelor of Science in Nursing from McGill University, and a Master of Nursing Science and PhD from the University of Toronto. Her nursing career in Quebec, Alberta and Ontario is diverse with over thirty five years in education, leadership, research and nursing practice roles. She has held leadership positions in both practice and academia in such roles as the Director of the School of Nursing at York University, Director of Education at University Health Network, and the Chief Nursing Officer at the Workplace Safety and Insurance Board. She is a Principal Investigator or Co-Investigator for approximately 2 Million dollars examining quality compassionate care in education and practice, leadership and fostering positive work environments. She has also successfully led recruitment and retention initiatives, innovation in eLearning, professional development programs and how to address bullying in the workplace. In her present role as an Associate Professor, she is using her knowledge and leadership expertise to teach graduate and senior undergraduate students. Her belief in experiential education provides an engaging positive learning environment preparing them for practice and becoming nursing leaders for the future. She is a valued mentor for many of her present and former students.
Selected Publications
Mallette, C. & Rykert L. (2018). Promoting culture change in nursing faculties: Getting to maybe through liberating structures. Journal of Professional Nursing, 34 (3), 161-166.
Brydges, R., Mallette, C., Pollex, H., Carnahan, H., & Dubrowski, A. (2012). Setting learning objectives in a hybrid simulation: Exploring the influence of goal-setting on intravenous catheterization skill training. Health Simulation 7(4) 236-242.
Mallette, C., Duff, M., McPhee, C., Pollex, H., & Wood, A. (2012). Workbooks to virtual worlds: A pilot study comparing educational tools to foster a culture of safety and respect in Ontario. Canadian Journal of Nursing Leadership 24 (4), 44-64.
Mallette, C. (2011). Nurses' work patterns and social exchange theory: How work patterns, perceived organizational support and psychological contracts impact on the organization and profession. Journal of Research in Nursing 16, (6)518-532. Published online Sept 29, 2011 at http://jrn.sagepub.com/content/early/2011/09/27/1744987111422421.
Ferguson-Pare, M., Mallette, C., Zarins, B., McLeod, S., & Reubin, K. (2010). Collaboration to change the landscape of nursing: A demonstration project between urban and remote north nursing environments. Canadian Journal of Nursing Leadership.
Other Research Outputs
Affiliations
2016-Present Canadian Nurses Association of Ontario
1994- 2016 Registered Nurses Association of Ontario, Member
1981-Present College of Nurses of Ontario
Service/Community Activities
2013-2015 Member of Council of Ontario University Programs of Nursing (COUPN) Executive
2016-Present AMS Phoenix Strategic Advisory Committee Member
2016-Present CNA Ontario Transitional Team Member
2012-2015 Member of Ministry of Health Workforce Stability Taskforce
2008-Present Member of the Ontario Hospital Association-Ontario Nurses Association Professional Responsibility Committee
Awards
Compassionate Caring Award-Council of Ontario University Programs of Nursing-Associated Medical Services - 2018
Supervision
Currently available to supervise graduate students: Yes
Currently taking on work-study students, Graduate Assistants or Volunteers: Not Indicated
Available to supervise undergraduate thesis projects: Yes
Current Research
2015-2018
Co-Principal Investigators: Mallette, C. & Rose, D.; Co-Investigators: Byrne, C., Ormiston, A., & Poole, K. Exploring Caring in Nursing Curricula in Ontario: A Provincial Nursing Education Initiative. Associated Medical Services (AMS) Phoenix Project ($100,000.00)
2016
Utne, L., Litlere Moi, A., & Mallette, C. Canada: Erasmus+Global Mobility Erasmus, Norway. ($11,000.00).
2013-2014
Tregunno, D., Luctkar-Flude, M., Sears, K., & Medves, Andrusyszyn, M-A., Carter, L., Coffey, S., Donato, E., Holmes, D., Mallette, C., Patrick, L., Poole, K., Prentice, D., Rose, D., Tompkins C., Woodend, K. Enhancing Registered Nurse Job Readiness and Patient Safety Outcomes through Clinical Simulation. Ministry of Training, Colleges, and Universities ($5,574,909.00 in total, $100,000 for York University).
2012-2013
Rivera, T., Marr, J, Whitehead, M., & Mallette, C. An Evidence Based Approach to Creating Healthy Work Environments and Improving Patient Experiences and Outcomes. Ministry of Health and Long Term Care: Healthy Work Environments Parntership and Innovation Fund, ($217,763.63).
2011-2012
Mallette, C., Page-Cutraro, K., Choiniere, J., & Rogers, M. Transfer Pathways: Identifying Predictors for Success in the Transition from College to University in BScN Collaborative Programs. College University Consortium Council: Research Related to Postsecondary Student Mobility, ($58,400.00).
2011-2012
Mallette, C., Ross, G., Van Dalen Smith, C., Samuels Dennis, J., Kurtz Landy, C., Jensen, E., & McCauley D. York School of Nursing & Innisfil: Healthy Community Assessment. Town of Innisfil, ($20,000.00).
2010-2011
Mallette, C., Pollex, H., McPhee, C., Duff, M., Woods, A., Matthews, S., Rothwell, S., Kirkpatrick, M. Workbooks to Virtual Worlds: Developing & Comparing Educational Tools to Foster a Culture of Safety & Respect in Ontario. Ontario Ministry of Health and Long Term Care-Nursing Research Fund. ($199, 975.00)