Heather Edgell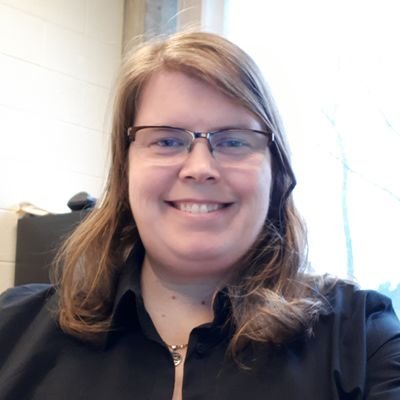 Locations / Contact Info:
355 Norman Bethune College - BCKeele CampusPhone: 416-736-2100 Ext. 22927
Email address(es):
Faculty & School/Dept.
Faculty of Health - School of Kinesiology & Health Science
Degrees
B.Sc. Honours (Biology) - 1999
University of Alberta
Edmonton
M.Sc. (Cell Biology) - 2001
University of Alberta
Edmonton
Ph.D. (Kinesiology) - 2010
University of Waterloo
Waterloo
Postdoctoral Fellow - 2011
Western University
London
Postdoctoral Fellow - 2013
University of Alberta
Edmonton
Selected Publications


Nardone M, Miner S, McCarthy M, Ardern C, and Edgell H (2019) Non-invasive microvascular indices reveal peripheral vascular abnormalities in patients with suspected microvascular dysfunction. Accepted by Canadian Journal of Cardiology.


Joshi H, Hynes LM, and Edgell H (2019) Influence of a neck compression collar on cerebrovascular and autonomic function in men and women. PLoS One 14(12):e0225868


Joshi H and Edgell H (2019) Sex differences in the ventilatory and cardiovascular response to spuine and tilted metaboreflex activation. Physiol Rep 7(6): e14041


Fouladi B, Joshi H, and Edgell H (2019) Cardiovascular and autonomic responses to passive arm or leg movement in men and women. Eur J Appl Physiol 119(2): 551-559


Edgell H, Grinberg A, Beavers KB, Gagne N, and Hughson RL (2018) Efficacy of fluid loading as a countermeasure to the hemodynamic and hormonal changes of 28-h head-down bed rest. Physiol Rep 6(19): e13874


Hazlett C and Edgell H (2018) Chemoreflex function and brain blood flow during upright posture in men and women. Physiological reports Jan;6(1). doi: 10.14814/phy2.13571.


Nili M, Abidi S, Serna S, Kim S, and Edgell H (2017) Influence of sex, menstrual cycle, and oral contraceptives on the cerebrovascular response to paced deep breathing. Clin Auton Res 27(6):411-415.


Abidi S, Nili M, Serna S, Kim S, Hazlett C, and Edgell H (2017) Influence of sex, menstrual cycle and oral contraceptives on cerebrovascular resistance and cardiorespiratory function during Valsalva or standing. J Appl Physiol 123(2): 375-386.


Edgell H, Moore LE, Chung C, Byers BW, and Stickland MK (2016) Short-term cardiovascular and autonomic effects of inhaled salbutamol. Respir Physiol Neurobiol. 231: 14-20.


Edgell H, Stickland MK, and MacLean JE (2016) A simplified measurement of pulse wave velocity is not inferior to standard measurement in young adults and children. Blood Press Monit 21(3): 192-5.


Edgell H, McMurtry MS, Haykowsky MJ, Paterson I, Ezekowitz JA, Dyck JR, and Stickland MK (2015) Peripheral chemoreceptor control of cardiovascular function at rest and during exercise in heart failure patients. Journal of Applied Physiology 118(7): 839-48.


Edgell H and Stickland MK (2014) Activation of the carotid chemoreflex secondary to muscle metaboreflex stimulation in men. American Journal of Physiology – Regulatory, Integrative and Comparative Physiology 306(9): R693-700


Affiliations
Southlake Regional Health Centre
Affiliated Investigator
University Health Network
Visiting Scientist
Supervision
Currently available to supervise graduate students: Yes
Currently taking on work-study students, Graduate Assistants or Volunteers: No
Available to supervise undergraduate thesis projects: No
Current Research
Cardiovascular diseases are the primary cause of mortality in Canadian women and cost the Canadian government more than $20 billion/year. The Women's Cardiovascular Health lab will perform research with the intent of improving quality of life and standard of care while decreasing the cost of health care. The Women's Cardiovascular Health lab at York University will determine the mechanisms behind the prevalence and lethality of cardiovascular disease in women and to use this information to find potential avenues of treatment. In particular, the lab will focus on 1) sexually dimorphic autonomic, cardiovascular, and respiratory responses to physiological stressors and the changes in those responses due to sex and/or female sex hormones, 2) determining the mechanism behind the greater propensity of women for orthostatic hypotension (OH) and postural orthostatic tachycardia syndrome (POTS), and 3) researching potential treatment avenues for OH and POTS such as pharmaceuticals (e.g. oral contraceptives/hormone replacement) and exercise interventions.
Through collaborations with Southlake Regional Health Centre, the lab has also investigated microvascular/endothelial function in male and female cardiac patients (angina, coronary artery disease).