John Douglas Crawford
Professor
Canada Research ChairDistinguished Research Professor in NeuroscienceScientific Director, Vision: Science to Applications (VISTA)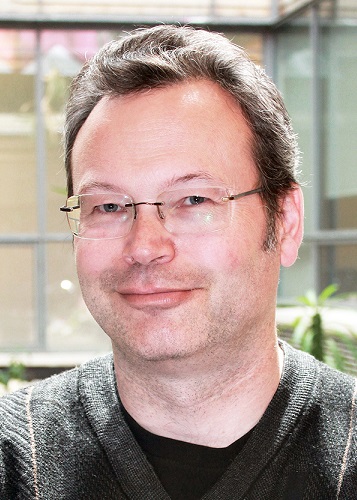 Locations / Contact Info:
0009A Lassonde Building - LASKeele CampusPhone: 416 736 2100 Ext. 88621
Email address(es):
Web site(s):
Faculty & School/Dept.
Faculty of Health - Department of Psychology
Degrees
PhD - 1993
Western
London, ON
Biography
Doug Crawford completed his PhD in Physiology at Western University in 1993 and then spent two years as an MRC Fellow at the Montreal Neurological Institute, before joining the York Department of Psychology in 1995. For the past 25 years his work at the York Centre for Vision Research has focused on the control of visual gaze in 3D space, eye-hand coordination, and spatial memory during eye movements. This has resulted in over 160 papers in publications such as Nature, Science and Annual Review of Neuroscience, and has garnered numerous awards, including the 2004 Steacie Prize and 2018 York President's Research Excellence Award (PREA). He has trained over 60 graduate students and post-doctoral fellows, so far guiding more than 25 of these into long-term research, clinical and teaching positions. He founded the York Neurophysiology Labs, the York Graudate Diploma Program in Neuroscience, and the Canadian Action and Perception Network (CAPnet), and co-founded the 'Brain in Action' International Research Training Program, with partners in Germany. Currently, he is the Scientific Director of the CFREF-funded program, Vision: Science to Applications (VISTA).
Selected Publications
Selected Reviews:
JD Crawford, DYP Henriques, WP Medendorp (2011) Three-dimensional transformations for goal-directed action Annual review of neuroscience 34, 309-331
M Vesia, JD Crawford (2012) Specialization of reach function in human posterior parietal cortex Experimental brain research 221 (1), 1-18
SL Prime, M Vesia, JD Crawford (2012) Cortical mechanisms for trans-saccadic memory and integration of multiple object features Philosophical Transactions of the Royal Society B: Biological Sciences 366
Full List:
https://scholar.google.ca/citations?hl=en&user=vmwHt3gAAAAJ&pagesize=100&view_op=list_works&sortby=pubdate
Other Research Outputs
Affiliations
Canadian Action and Perception Network
Founding National Coordinator
Brain in Action International Research Training Group
Founding Director
York Centre for Vision Research
Member
Vision: Science to Applications (VISTA) Program
Scientific Director
Awards
Canada Research Chair Tier I - 2007
The Steacie Prize - 2004
President's Research Excellence Award - 2018
Post-doctoral Supervisor of the Year Award - 2019
Faculty of Graduate Studies Teaching Award - 2003
Supervision
Currently available to supervise graduate students: Yes
Currently taking on work-study students, Graduate Assistants or Volunteers: No
Available to supervise undergraduate thesis projects: Yes
Current Research
Systems, cognitive, and computational neuroscience; Visuospatial Memory, Gaze Control, and Eye-Hand Coordination. Techniques include computational modeling, animal neurophysiology, psychophysics, fMRI, MEG, EEG, TMS, patient studies.
More detailed information can be found on my website.
Curriculum Vitae (C.V. file):