Frances E. Wilkinson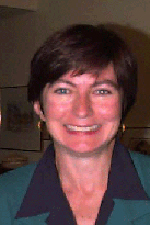 Locations / Contact Info:
1012D Lassonde Building - LASKeele CampusPhone: 416 736 2100 Ext. 33184
Email address(es):
Web site(s):
Faculty & School/Dept.
Faculty of Health - Department of Psychology
Degrees
B.A. - 1970
McGill
Montreal QC
Ph.D. - 1976
Dalhousie
Halifax, NS
M.A. - 1972
Dalhousie
Halifax, NS
Selected Publications






Or, C., Thabet, M., Wilkinson, F., Wilson, H.R. Discrimination and identification of radial frequency motion trajectories. Journal of Vision, in press.




Karanovic, O., Thabet, M. ,Wilson, H.R. & Wilkinson, F., (2011) Detection and discrimination of flicker contrast. Cephalalgia, 31(6): 723-736.


Wilson, H. R., Mei, M., Habak, C. & Wilkinson, F. (2011) Visual Bandwidths for face orientation increase during healthy aging. Vision Research, 51(1): 160-164.



Habak, C., Wilkinson, F., & Wilson, H. R. (2009). Preservation of shape discrimination in aging. Journal of Vision, 9(12):18, 1–8, http://journalofvision.org/9/12/18/, doi:10.1167/9.12.18

Bell, J., Wilson, H.R., Wilkinson, F., Loffler, G. &Badcock, D.R. (2009) Radial Frequency adaptation reveals interacting contour shape channels. Vision Research, 49: 2306–2317.

Wilkinson, F., Karanovic, O. & Wilson, H.R. (2008) Binocular rivalry in migraine. Cephalalgia, 28:1327–1338.

Habak, C., Wilkinson, F. & Wilson, H.R, (2008) Aging disrupts the neural transformations that link variations in face view, Vision Research 48:9-15

Aurora, S. & Wilkinson, F. (2007) The brain is hyperexcitable in migraine. Headache Currents, Cephalalgia, 27, 1442-53.

Wilkinson, F. (2004) Migraine auras and other hallucinations: windows on the visual system. In Roots of Visual Awareness, D.Milner & C. Haywood (Eds), Progress in Brain Research 144: 305-320
Supervision
Currently available to supervise graduate students: No
Currently taking on work-study students, Graduate Assistants or Volunteers: No
Available to supervise undergraduate thesis projects: Yes
Current Research
My specific health related research interest is in migraine headache. Specifically, I study visual aspects of migraine, and am also interested in the role of stress in migraine, and in parallels between migraine and other chronic episodic disorders. I also have a broader interest in visual health and visual disability, and also an interest in lighting as it affects health.
I also do basic vision research on the neural basis of face and object recognition. Finally, I study vision in normal aging with the goal of understanding the complex relationship between peripheral and central changes in the visual pathways as we age. The practical goal of this work on aging is to inform the design of age-friendly living environments.