Claire Mallette
Associate Professor
Director, School of Nursing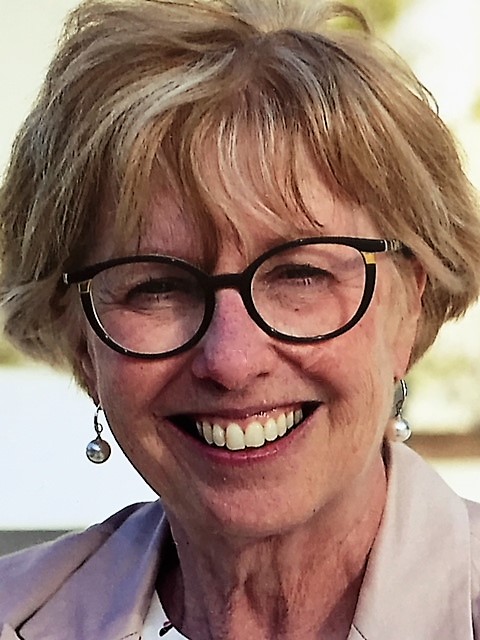 Locations / Contact Info:
313 Health, Nursing & Environmental Studies - HNESKeele CampusPhone: 416-736-2100 Ext. 44541Fax: 416-736-5714
Email address(es):
Faculty & School/Dept.
Faculty of Health - School of Nursing
Degrees
BScN - 1979
McGill University
Montreal, Quebec
MScN - 1999
Toronto University
Toronto, Ontario
PhD - 2005
Toronto, University
Toronto, Ontario
Biography
Dr. Claire Mallette is the Director of the School of Nursing at York University. She was formerly the Director of Nursing Education, Placement and Development at University Health Network in Toronto. Her portfolio focuses on fostering lifelong learning through leading and developing educational and professional development initiatives and opportunities for students and nursing staff across the learning continuum. Her career is diverse with roles in academia, administration, research and clinical practice in the provinces of Quebec, Alberta and Ontario. Her areas of expertise are in administration, nursing education and professional issues related to recruitment, retention, change, innovation, and employment relationships. She is a Principal Investigator or Co-Investigator for approximately1.4 Million dollars examining educational methodologies, virtual worlds, simulation, new nursing graduate competencies and decision making. She participates in a variety of professional and scholarly activities such as being on the Advisory Committee for the York-UHN Academy; the De Souza Institute for Oncology Nursing. a Reviewer for the Canadian Journal of Nursing Leadership; and a Member of the Executive Review Panel of the Canadian Nurses Foundation.
Selected Publications





Ferguson-Pare, M., Mallette, C., Zarins, B., McLeod, S., & Reubin, K. (2010). Collaboration to change the landscape of nursing: A demonstration project between urban and remote north nursing environments. Canadian Journal of Nursing Leadership.
Other Research Outputs
Affiliations
Member of the Executive Merit Review Panel, Canadian Nurses Foundation
Ontario Ministry of Health, Nursing Secretariat, Mid-Career Nurses Taskforce
Co-chair of the Workplace Integration of New Nurses and Nursing the Future Conference, December 2010. Toronto, Ontario
Governance Committee Member, Wilson Center for Research in Health Education at the University Health Network
Member of the RNAO Healthy Work Environments, Best Practice Guidelines: Best Practice in Education
Reviewer for the Canadian Journal of Nursing Leadership
Clinical Fellow, Wilson Centre for Research in Health Education at the University Health Network
Supervision
Currently available to supervise graduate students: Yes
Currently taking on work-study students, Graduate Assistants or Volunteers: Not Indicated
Available to supervise undergraduate thesis projects: Yes
Current Research
2010-2011
Mallette, C., Pollex, H., McPhee, C., Duff, M., Woods, A., Matthews, S., Rothwell, S., Kirkpatrick, M. Workbooks to Virtual Worlds: Developing & Comparing Educational Tools to Foster a Culture of Safety & Respect in Ontario. Ontario Ministry of Health and Long Term Care-Nursing Research Fund. ($199, 975.00)

2009- Present
Kapralos, B., Dubrokowski, A., Hogan, M., Mallette, C., Hogue, A., Shei, W,. Goldsworthy, S. Development of a Virtual Learning Environment for Interprofessional Education in Critical Care. The Inukshuk Fund 2009-2011, ($200,000.00).