David Kirsch
Sessional Assistant Lecturer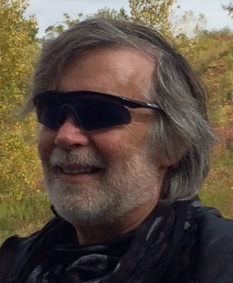 Locations / Contact Info:
420 Health, Nursing & Environmental Studies - HNESKeele CampusPhone: (416) 736-2100 Ext. 22444
Email address(es):
Faculty & School/Dept.
Faculty of Health - School of Health Policy & Management
Degrees
PhD -
University of Toronto
MHSc -
University of Toronto
MSc -
University of Toronto
BSc -
University of Toronto
Biography
Dr. Kirsch teaches health informatics, health technology assessment, decision making/support, leadership, and experiential education, i.e., connecting theory and practice by placing multi-disciplinary SHPM teams into real-world healthcare-related projects for organizations such as the Ministry of Health and Long-Term Care, the Centre for Addition and Mental Health (CAMH) and PATH (a leader in global health).
Dr. Kirsch is an innovative agent of change with extensive academic and business experience. His research focuses on two disparate areas, health informatics in challenging settings and improving the effectiveness of global health interventions through accountability and governance. Dr. Kirsch has extensive experience as a management consultant in information and communications techology, enterprise architecture, planning, strategy, evaluation, accountability and governance. He has an excellent ability to blend academic excellence with business needs and is committed to improving program effectiveness through sensibly applied accountability, technologies, and governance.
Dr. Kirsch believes that accountability is about informing, judging and sanctioning, and that without the appropriate type, quality and amount of information, there cannot be accountability. His scholarly writings include papers and/or book chapters on Infectious Disease Surveillance, Approaches to Accountability, Accountability in Children's Development Organizations, Reducing Costs Through Greater Accountability, and Accountability in "Do Good" Organizations.
Selected Publications
Kirsch, D.C. Accountability in International Children's Nongovernmental Organizations in Accountability for Effectiveness in Global Summit Governance, Global Governance Series, Kirton, J. and Larionova, M. (ed). Ashgate Publishing, 2016 (date tentative).
Kirsch, D.C. Conversations in Accountability: Perspectives from Three Charities. Family Medicine and Community Health, 4(1), 2016.
Kirsch, D. C.; Schwartz, R. How Accountable are Charitable Organizations: An Empirical Study of International Children's Aid Organizations in Doing Public Good? Private Actors, Evaluation, and Public Value, Comparative Policy Evaluation, Volume 23, Guerrero O, R.P. and Wilkins, P. (ed). Transaction Publishing, 2016.
Kirsch, D.C. Commentary: How Do the Approaches to Accountability Compare for Charities Working in International Development? Longwoods Publishing, Healthcare Policy, Vol. 10 Special Issue, 2014.
McDougall, C; Kirsch, D.C.; Schwartz, B; Deber, R. Chapter 7. Looking for Trouble: Developing and Implementing a National Network for Infectious Disease Surveillance in Canada in Case Studies in Canadian Health Policy and Management, 2nd edition, Volume 1. Deber, R and Mah, C (ed). University of Toronto Press, 2014.
Supervision
Currently available to supervise graduate students:
Currently taking on work-study students, Graduate Assistants or Volunteers:
Available to supervise undergraduate thesis projects: